2010 Floods: Aerials Show Drastic Situation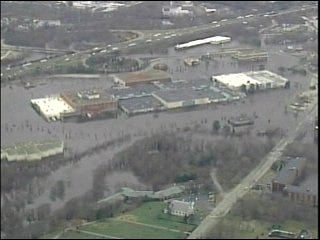 While most had heard reports of the severity of the 2010 floods – from friends, family, and early media reports – the true devastation to the area was captured on video. Particularly, the images captured from high above the flooding showed the worst of the damage.
The Warwick Mall, and it's parking lots completely underwater, the tops of left-behind cars barely visible above the floodwater.
The Warwick water treatment facility, covered with the Pawtuxet River.
Roadways underwater and backyards made into lakes; the aerial pictures made us all understand how severe the situation was.
ABC6 Anchor John DeLuca filed this report on March 31st, 2010.