'2018 RI Teacher of the Year' named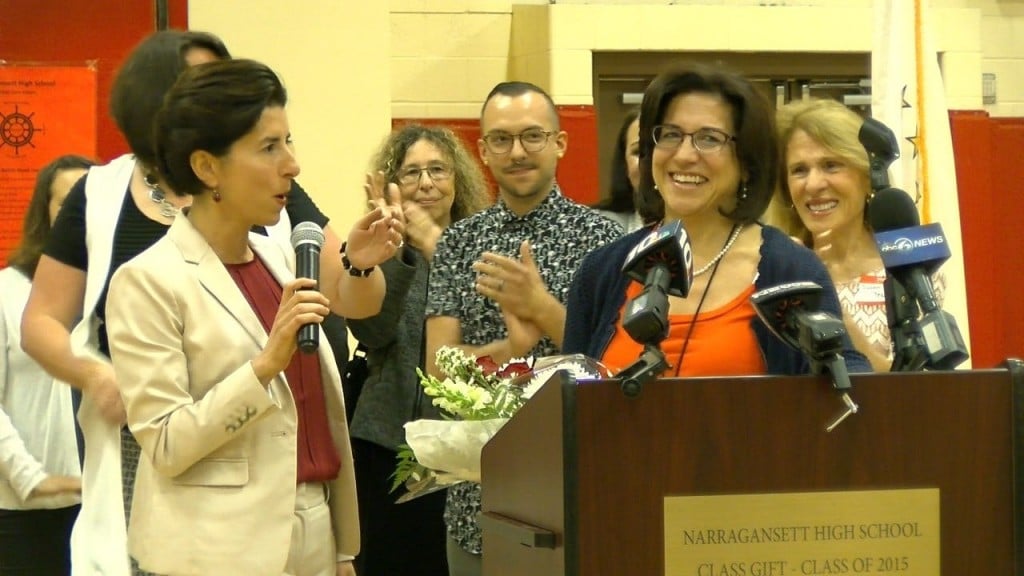 By: ABC6 News Staff
Email: news@abc6.com
Twitter: @ABC6
NARRAGANSETT, R.I.— Rhode Island's top teacher was surprised with the honor during a ceremony Thursday morning at Narragansett High School.
Everyone gathered for what they thought was a school–wide assembly in celebration of a new science center. Instead, the governor called Kristin Hayes–Leite to the front of the gym, naming her the 2018 teacher of the year.
Hayes–Leite has been with N.H.S. for 16 years and serves as the social studies department chair. Her students are her passion.
"I think about them all the time. I think every teacher does. You worry about them. You pray for them. You hope that they're going to achieve everything that they can. And so, they really are a huge part of my life," she said.
Hayes–Leite will work with the Rhode Island Department of Education throughout the upcoming school year to develop policy. She also is eligible to represent Rhode Island as the national teacher of the year.
© WLNE-TV 2017