2020 Emmy Awards Breakdown & Live Pre-Show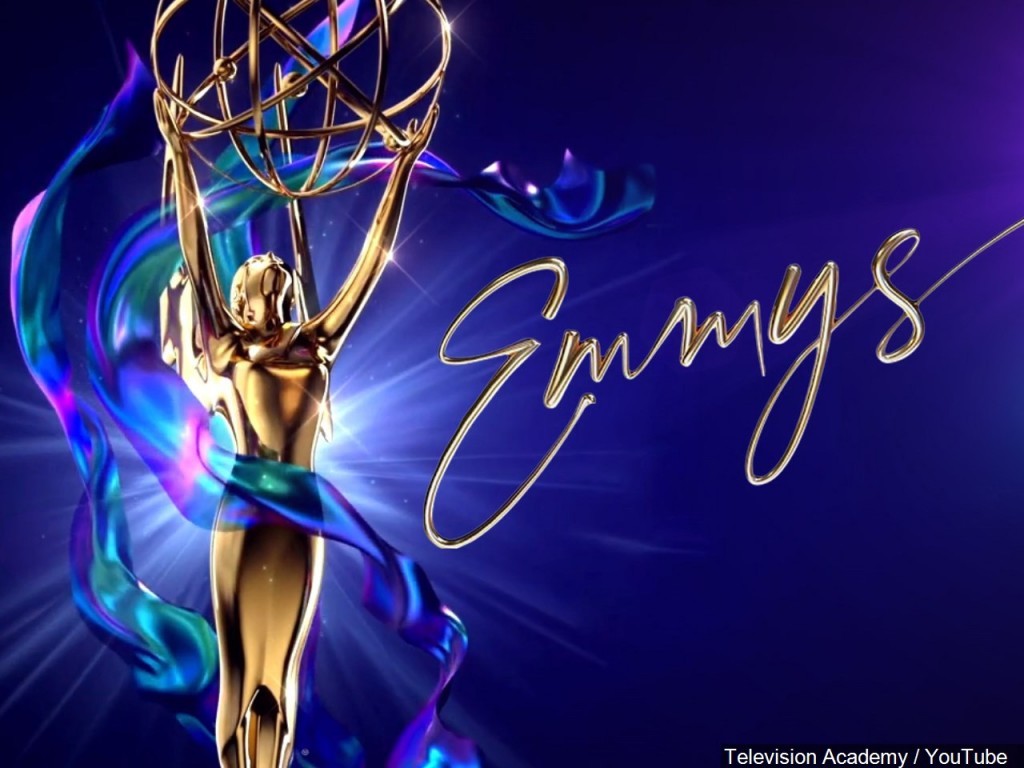 The 2020 Emmy Awards are Sept. 20, and the ceremony will air live on ABC beginning at 8 p.m. ET/5 p.m. PT. However, like so many events in 2020, this year's celebration will be different than in the past, as the show will be virtual due to the COVID-19 pandemic.
"[This] is an opportunity to look at award shows, which were kind of due for reinvention, and … make [them] exciting for today's audiences," executive producer Reginald Hudlin told "Good Morning America." "[We're] making lemonade out of lemons."
How can I watch the 2020 Emmys?
The 2020 Emmy Awards broadcast is live on ABC at 8 p.m. ET/5 p.m. PT, and those who can't be near a TV but have a cable subscription can stream the show from the network's website. It will also be shown on streaming platforms that support ABC's live coverage.
What does it mean to have a virtual awards show?
Due to the pandemic, celebrities will not be attending the ceremony in-person this year. Instead, the Television Academy sent out 140 state-of-the-art cameras — one to each nominee — so that everyone can appear live during the broadcast. Some of the nominees have said they're comfortable with a "completely COVID-friendly person coming into their house, taking all precautions and operating the high-end camera," executive producer Ian Stewart told "GMA," but others have indicated that they prefer to film themselves.
Is there a host this year?
Jimmy Kimmel, who hosted the show in 2012 and 2016, will take on the responsibility again, but this time, he'll be doing so from the Staples Center in Los Angeles. Typically the awards show takes place across the street at the Microsoft Center, but the venue needed to change, the show's executive producers explained, to accommodate social distancing rules for crews and the large influx of live camera footage.
Is there a dress code for the 2020 Emmys?
No. The producers told "Good Morning America" to expect the unexpected when it comes to the stars' fashion. "They can be in [formal wear], with a nice tuxedo a beautiful gown, or they can be in something funky and flashy and wild and crazy, or they can be in sweat clothes, or they can be in their pajamas," Stewart said. "We're good anywhere you want to go!"
Will there be a pre-show?
ABC News Live will stream a 90-minute virtual pre-show, "Countdown to the Emmys," hosted by "Good Morning America" Weekend co-anchors Eva Pilgrim and Whit Johnson and ABC News Correspondent Janai Norman. The program will begin at 6:30 p.m. and can be viewed live below or on ABC6 Providence.
WATCH IT HERE:

What TV shows are being recognized this year?
HBO's "Watchmen," starring Regina King and Jeremy Irons, earned 26 nominations, more than any other program. "The Marvelous Mrs. Maisel" wasn't far behind with 20 nominations, while "Ozark" and "Succession" each earned 18. Some first-time Emmy nominees include Zendaya, who earned a nod for lead actress in a drama series for HBO's "Euphoria," Anna Kendrick for "Dummy" on Quibi, and Paul Mescal for his performance in Hulu's "Normal People." Several "Succession" cast members also scored their first Emmy nods, including Nicholas Braun, Kiernan Culkin, Sarah Snook, Harriet Walter and Matthew Macfadyen.
Credit:  Macy Meyer, KLKN