2023 graduates sworn in at the Rhode Island Sheriffs Training Academy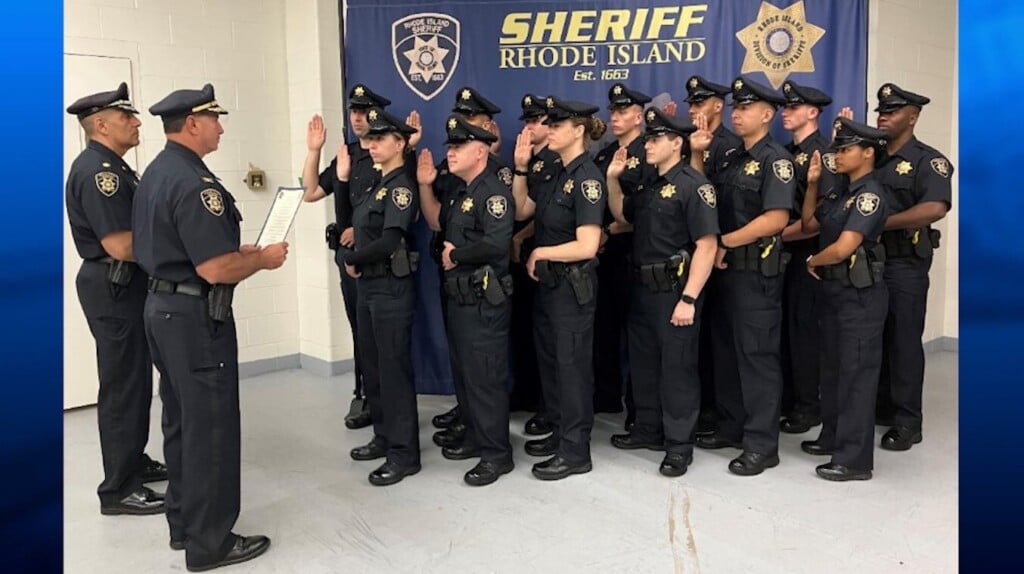 NORTH SCITUATE, R.I. (WLNE) — Fourteen graduates were sworn in at the Rhode Island Division of Sheriffs Training Academy graduation ceremony.
The class of 2023 graduated on June 15 after eight months of training in an initiative to hire more deputy sheriffs amid a national shortage.
"We are looking forward to welcoming this exceptional group of men and women into our ranks," said Chief Sheriff David DeCesare. "A career in public safety is a rewarding one, and we are thrilled to have a diverse and talented group of new deputies on our team."
The division largely takes care of the custody and well-being of prisoners and defendants as they're brought to and from court.
There are still 34 open spots. The division will accept applications for the 2024 Academy starting July 10.