21 Rhode Island children adopted on National Adoption Day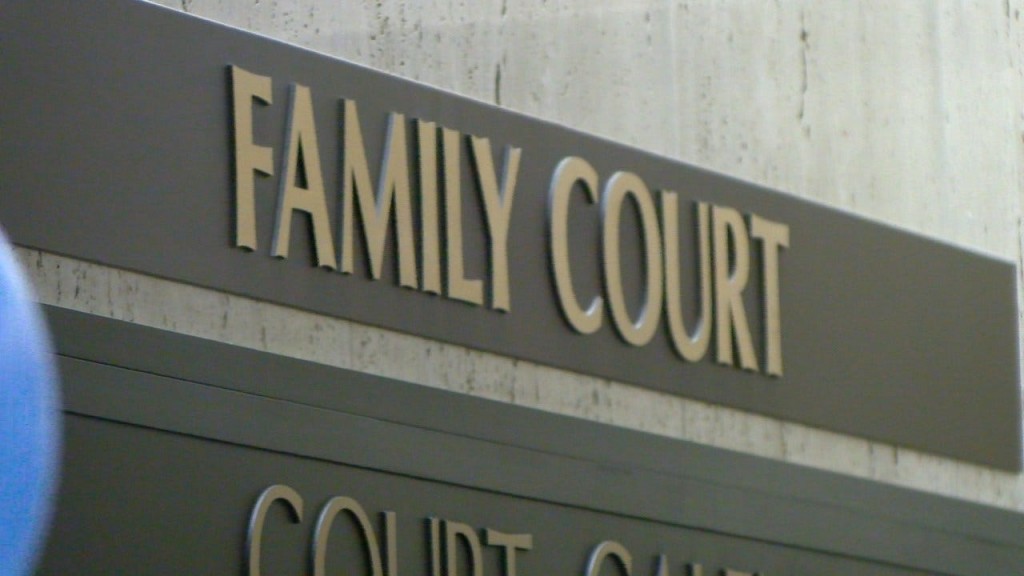 By: Chloe Leshner
cleshner@abc6.com
@cleshnerabc6
PROVIDENCE (WLNE) — Twenty one Rhode Island children were officially given new homes today on the 14th annual national adoption day.
It's the happiest day of the year in family court, when children in need of a loving home are legally adopted.
It's with a simple signature that 13 year old Abby asks the court to legally make her a part of the family shes known for the last 2 years.
"You know that going forward, once the court does grant the adoption that you have 2 moms that love and care for you very much for you correct," her guardian in the court system asks, to which Abby quickly responds, "yes."
It's been 2 years in the making and Abby knew from the start, Maureen McEntee and Debra Marshall were here parents.
"As soon as I got to the house. I don't know, just the way they loved for me and cared for me like no one else did," says Abby Marshall-McEntee
But the process hasn't been easy.
"There were a lot of challenges we had, that Abby had and that we had as a family. But then, I think we just came to the realization that we were a good match and that it was going to work out okay," says Debra Marshall.
And she's not the only one walking out of court officially part of a new family, 20 other children were adopted today, the majority of them coming through the DCYF system.
"That can happen at any age, to any number of children in a family and our job and the job of DCYF is to take these children and embrace them and try to find a permanent home for them that's loving and nurturing," says Chief Judge Michael Forte with the Rhode Island Family Court.
But today is about happy endings, and as the judge announces Abby is now Abby Marshall-McEntee, they can't help but shed happy tears as they embrace for the first time as a legal family.
"It's always been our heart family, I'm going to cry, but not the legal family," says Maureen McEntee.
Court officials say it's typically harder to find permanent homes for older children and after putting the focus on that the past year, they say they're very fortunate to have placed several adolescents today.
(C) WLNE/ABC 6 2017