27,000 drunken driving cases in jeopardy after breathalyzer court ruling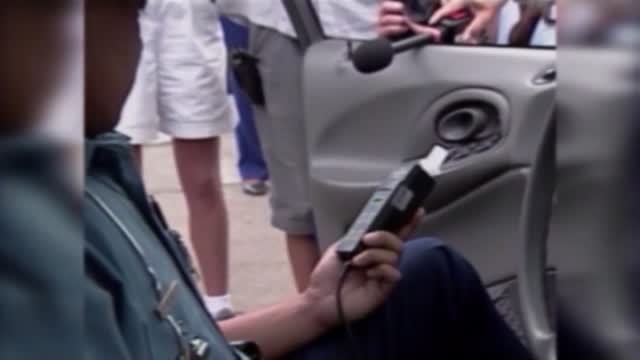 BOSTON, Mass. (WLNE) — Massachusetts' highest court has made a ruling that could set the stage for the dismissal of tens of thousands of drunken driving cases, our sister-station WCVB Channel 5 reports.
The Supreme Judicial Court unanimously upheld a previous ruling that breathalyzers used by the state were improperly calibrated and maintained from 2011 to 2019, and that some state officials knew about it and covered it up.
"What the state did, unfortunately, was they lied and they deceived. They hid information from citizens all across the state," said defense attorney Joe Bernard.
"It makes your blood boil. We have people purposefully hiding evidence," said SJC Justice Frank Gaziano during a December 2022 hearing about the case.
The estimated 27,000 people who were either convicted or pleaded guilty because of results from tests performed on breathalyzer machines between the dates of June 1, 2011 and April 18, 2019 will be able to have their pleas withdrawn or ask for a new trial.
"I'll contact the district attorney's office. They'll then have a choice whether or not they'll want to re-prosecute her again despite everything that's happened to her," said Murat Erkan, the attorney who represented the woman at the center of this case.
In addition, the SJC ruled that all breathalyzer tests performed during that date range are now excluded from criminal prosecutions.
"We are certainly committed to due process and making sure that the right systems are set up. I understand that Massachusetts State Police have already taken steps in the right direction, but again we're reviewing it right now," Gov. Maura Healey said.
The new trials could involve not only traffic stops and sobriety checkpoint cases, but also cases involving crashes, injuries and deaths — so the victims in those latter cases could also wind up back in court.
"Basically, it brings up all of their trauma from their crashes, their loved ones that they've lost. It's very disappointing," said Mary Kate DePamphilis, program director and public policy advocate for Mothers Against Drunk Driving (MADD) Massachusetts.
The Committee for Public Counsel Services said the ruling is a victory for people who have "been living with tainted convictions" and the government agencies involved should be held responsible.
"Much like in the drug lab cases that came before, the court has wisely granted relief to all defendants impacted. While many significant improvements have been made in the past few years, past misconduct has again forced the reevaluation of tens of thousands of cases and made clear the harm experienced by an untold number of people," said CPCS Chief Counsel Anthony Benedetti said in a statement.
"We want to make sure that throughout our agencies, throughout our departments, things are done the right way. The right equipment is in place. The right personnel is in place," Healey said.
In a statement, a spokesperson for the Massachusetts State Police said the department is reviewing Wednesday's decision by the SJC and its impact.
"The Office of Alcohol Testing in recent years has implemented significant operational improvements to ensure that breathalyzer certification, case management, discovery processes and employee training are in accordance with all applicable laws and established forensic best practices," the MSP spokesperson's statement reads."It is important to note that the OAT operating procedures described in today's decision predate those numerous and substantial reforms."
The spokesperson said that the Office of Alcohol Testing has implemented the following improvements in certification, case management, training and discovery procedures:
The Office of Alcohol Testing received full accreditation by the American National Standards Institute-American Society for Quality's National Accreditation Board (a nationwide laboratory accrediting body) in July 2019. The OAT was reaccredited in August 2022.
The hiring of an Office of Alcohol Testing Ombudsman, who assists with discovery processes at the OAT, heads a Discovery Working Group consisting of prosecutors and defense attorneys, and provides notifications to the legal community regarding any potential issues on the publicly available eDiscovery Portal.
The office held trainings in conjunction with the Massachusetts District Attorneys' Association on the breath test instrument certification process and OAT discovery. There are future similar trainings planned for the defense bar and the judiciary.
There have been enhancements made to discovery processes, including expansion of information contained on the eDiscovery Portal.
The Court in January 2022 found the following: "This Court remains satisfied that the public can have full confidence in the results produced by the Alcotest 9510."