2nd coronavirus vaccine shows early success in U.S. tests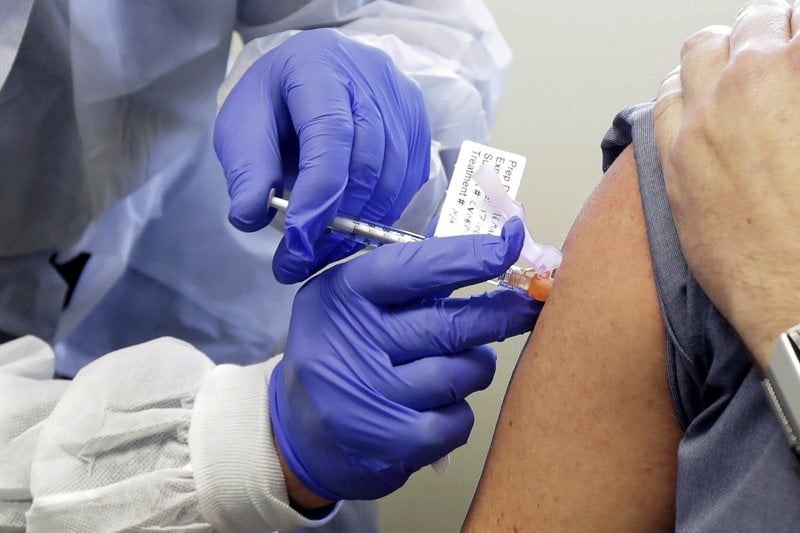 For the second time this month, there's promising news from a COVID-19 vaccine candidate: Moderna said Monday its shots provide strong protection, a dash of hope against the grim backdrop of coronavirus surges in the U.S. and around the world.
Moderna said its vaccine appears to be 94.5% effective, according to preliminary data from the company's still ongoing study. A week ago, competitor Pfizer Inc. announced its own COVID-19 vaccine appeared similarly effective — news that puts both companies on track to seek permission within weeks for emergency use in the U.S.
Dr. Stephen Hoge, Moderna's president, welcomed the "really important milestone" but said having similar results from two different companies is what's most reassuring.
"That should give us all hope that actually a vaccine is going to be able to stop this pandemic and hopefully get us back to our lives," Hoge told The Associated Press.
"It won't be Moderna alone that solves this problem. It's going to require many vaccines" to meet the global demand, he added.
A vaccine can't come fast enough, as virus cases topped 11 million in the U.S. over the weekend — 1 million of them recorded in just the past week.
The pandemic has killed more than 1.3 million people worldwide, more than 245,000 of them in the U.S.