2nd Largest Bookstore Chain, Borders to Go Out of Business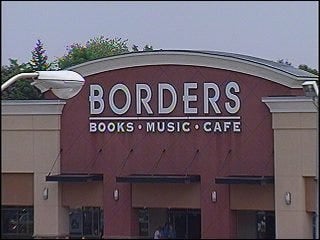 The second largest bookstore chain in the country, Borders, is going out of business. The move will put 11-thousand people out of a job nationwide, including some right here in Southern New England.
Borders tried various ways to avoid going out of business, such as closing down some of the chain's stores, and looking for a buyer, but the company could approach the U.S. Bankruptcy Court in New York, and ask that the company be allowed to sold to liquidators.
There are various Borders stores in Southern New England, 3 stores in Rhode Island, located in Cranston, the Providence Place Mall, and at the T.F. Green Airport. In Massachusetts, stores are located in North Attleboro, Mansfield, Taunton, and Swansea.
The closures will cause 151 people in Rhode Island and Massachusetts to lose their jobs.
ABC6 Reporter John Guice has more on this story…