2nd of 3 Returning Guard Groups Arrive in RI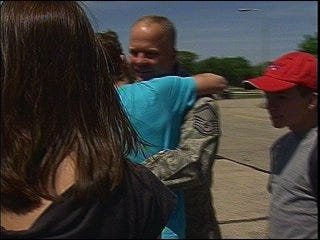 CRANSTON, R.I. (AP) – About two dozen Rhode Island Air National Guard members are returning home after a two-month stint in Afghanistan.
Maj. Gen. Robert Bray says the members of the 143rd Airlift Wing are due back Friday afternoon.
Some members arrived earlier this week, and a final group will return Sunday.
The guard members have been transporting troops and cargo in Afghanistan.

(Copyright 2010 by The Associated Press. All Rights Reserved.)