JUST IN: 2nd report of sexual assault at UMass Dartmouth retracted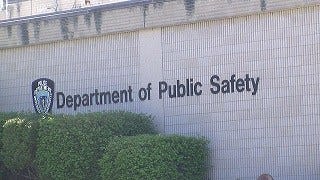 By News Staff
JUST IN: The UMass Dartmouth Police Chief says the victim of the latest reported sexual assault is no longer pursuing a criminal investigation or charges.
The statement was released by campus police Friday, days after the victim reported she had been sexually assaulted in a campus dorm on Wednesday, April 29th.
Many students at UMass Dartmouth were on high alert after the news, which came just one week after another female student reported being sexually assaulted in the early morning hours on Sunday, April 26th.
The first reported assault was said to have happened in the Pine Dale Hall dorm, where the victim said the unknown male suspect entered through an unlocked door between 3 a.m. and 5 a.m.
The second victim stated that she, too, was assaulted in the Pine Dale Hall dorm, this time occurring on the 4th floor around 2 a.m., before changing her mind about the charges.
Though the latest report has been nullified, students are still taking some extra precautions in light of the first incident.
"I think everyone should be worried about it. I mean it's an assault it is pretty bad," said Lauren Vonfettweis. "I walk in groups, which is good. And I always have people around me," she said.
The full statement from UMass Dartmouth Police reads, "UMass Dartmouth Police have been investigating the second incident over the past several days. Upon interviewing the victim and re-assessing the original account it was learned that the victim has significantly changed her original version concerning the suspect and location of the allegations. Further, she no longer wishes to pursue any criminal investigation or charges."
As of now no arrests have been made in the first reported sexual assault and the investigation remains open.
A UMass Dartmouth spokesperson released the following statement to ABC 6 News regarding the assault:
"UMass Dartmouth has a unified approach and numerous programs to create an inclusive and safe environment for all our students, faculty and staff. We have a well-defined and thorough process to respond to reports of sexual assault and harassment in a sensitive and professional manner.
Our Office of Students Affairs; Office of Women, Gender and Sexuality; Office of Diversity and Inclusion, and the Department of Public Safety work very closely together on the issue of sexual violence, building strategies to prevent incidents and implementing processes to respond to issues.
Among the strategies we employ:
· Most recently, UMass Dartmouth was awarded a Violence Against Women Act grant that enabled us to hire a Victim Advocate who works in the Office of Women, Gender and Sexuality.
· Sexual assault is a high priority topic at New Student Orientation. We use professional performers to role play incidents and lead group discussions. Staff and student leaders then meet with students in small groups to ensure useful and candid dialogue.
· We publicize both the internal and external resources available to students who are victims of sexual violence.
· When a sexual violence case is referred to our Conduct Board, we use Board Members who are well trained in this area.
· We send staff to training conferences and have staff read current literature on the topic and best-practice processes used to prevent and respond to issues of sexual violence.
· Our Department of Public Safety has trained six officers as sexual assault investigators.
· Anonymous student surveys related to sexual assault services have been conducted at UMass Dartmouth for several years, and indicate that our students are well aware of services offered and are comfortable accessing those services.
We take these issues very seriously and are committed to the safety of our entire community."
© WLNE-TV 2015