3 arrested in Westport armed home invasion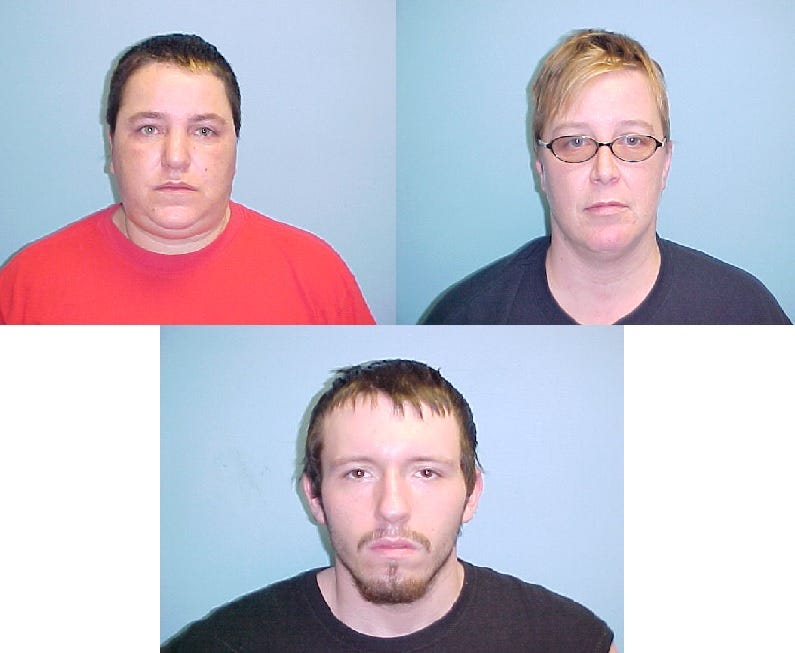 By Alana Cerrone
Westport Police made 3 arrests in connection to an armed home invasion Friday afternoon.
Police received calls around 3:00 pm Friday from a Windward Way resident who was robbed at gun point by a man in a mask who then fled the area in a gold car.
The victim says that the intruder knocked on the door before forcing it open, told him to get down on his knees, demanded money and pointed a gun to his head.
A woman inside the home tried to stop the intruder but was pushed to the ground. The intruder then grabbed a purse and ran out into the waiting car.
Officers tracked down the car and arrested the 3 occupants after finding a black BB gun and a large amount of cash inside.
The invasion intruder was identified as Christopher Matton, age 21, of Fall River.
Two women were arrested as joint venture participants: Wendy Phaneuf and Marianne Medeiros, both age 42 of Fall River. They drove Matton to the home and helped in the getaway and, police say, Phaneuf had previously worked for the victim and knew the cash would be inside the home.
Matton was charged with home invasion armed with a firearm, armed robbery, kidnapping, armed assault in a dwelling, assault and battery with a dangerous weapon and conspiracy. Phaneuf and Medeiros were charged with conspiracy to commit those crimes.
Matton was held on $15,000 bail and the women were held on $10,000 each.
(C) WLNE-TV 2014