3 displaced after Middletown fire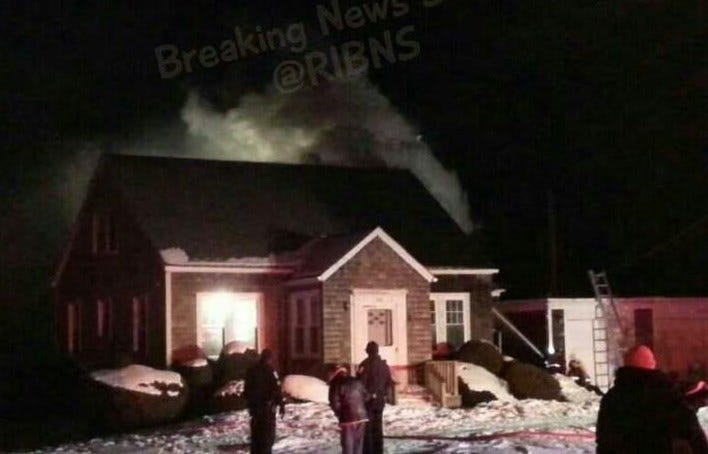 By Stephanie Vargas
A Middletown home was heavily damaged after a fire early Saturday morning.
Upon arrival the 1.5 story house at 969 East Main Road was engulfed in flames and heavy smoke, according to Middletown Fire Department.
Fire Officials tell ABC6 that the flames were difficult to put out because of the freezing temperatures.
Investigation revealed that the fire started in the kitchen and has been ruled accidental.
Officials also say that three occupants were inside at the time, two men and one woman, but each made it out safely. Unfortunately, two cats were killed.
The house has extensive damage and The Red Cross is aiding the three residents who are now displaced.
The Portsmouth Fire Department and The Newport Naval Station Fire Department aided Middletown in putting out the fire.
© WLNE-TV 2015