Family of 7 displaced after early morning fire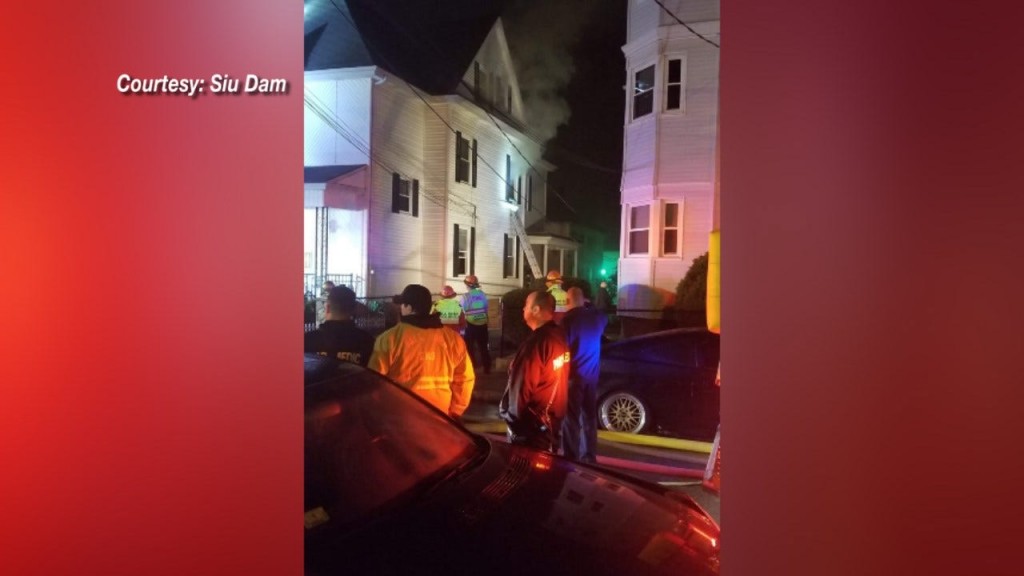 By News Staff
Email: news@abc6.com
Twitter: @ABC6
FALL RIVER, MASS (WLNE) -A family of 7 living in a triple-decker home were displaced after an early morning house fire on Whipple St. in Fall River on Tuesday.
According to the fire department, the fire started in the basement around 3:15 a.m. The fire then quickly spread the void spaces of the home and caused major damage to the interior; roughly $200,000 of damage according to the department.
Nellie Ferreira said her family has lived in the home for over 45 years. Her mother, brother, and daughter all live in the home.
Ferreira said it is hitting her mother the hardest.
"To her, everything she has owned throughout the years is in there," Ferreira said in tears. "Things we look at every day and don't realize how much it means to you until you lose it."
Ferreira said they are thankful to be alive because they were sleeping and didn't hear anything at first.
Her daughter's boyfriend banged on the door to get them up.
"You have to love each other because you don't know what tomorrow brings. I can't believe I'm even here," said Ferreira."
The family does have home insurance. Red Cross is assisting them.
While the cause of the fire is still under investigation, the department says it is believed to be electrical.
©WLNE-TV/ABC6