3 firefighters, 1 civilian injured in 3-alarm fire in Providence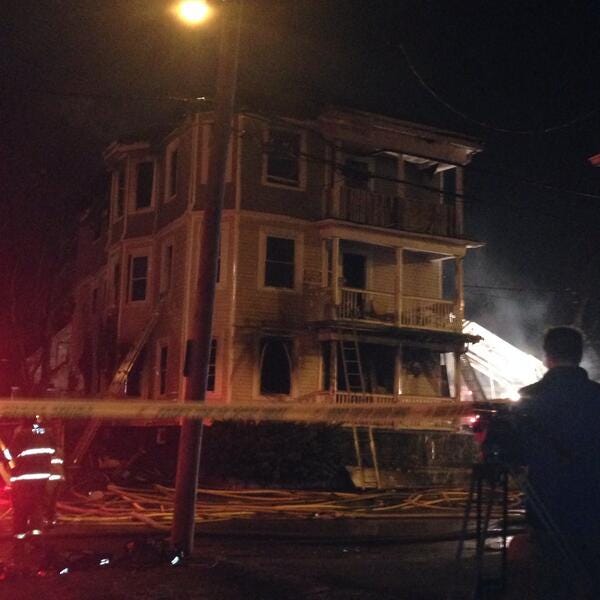 By: Samantha Lavien
Twitter: @samanthalavien
Three Providence firefighters were injured Monday evening battling a fire on Plymouth Street.
Two of those firefighters suffered burns to the face, and the other an eye injury. They are expected to be okay.
The 3-alarm fire broke out at 55 Plymouth Street just after 9 p.m., leaving 15 residents homeless.
In addition to the firefighters injured, one other person did suffer from smoke inhalation.
There was a mayday call made by firefighters early on, but they were able to get out of the building unharmed.
One of the residents who lives on the third floor of the building tells ABC6 that although all his possessions are gone, he's thankful that he his wife and 2 kids are alive.
"We were all watching TV and the next thing you know the fire started coming from the back. The next thing you know a guy came and knocked on the door and let us know that the fire was on… I ran got my kids, my sisters kids, we would've all died."
The fire chief tells ABC 6 News that the winds did make fighting this fire more difficult.
The cause of the fire remains under investigation
© WLNE-TV 2014