3 people arrested after shots fired in Fall River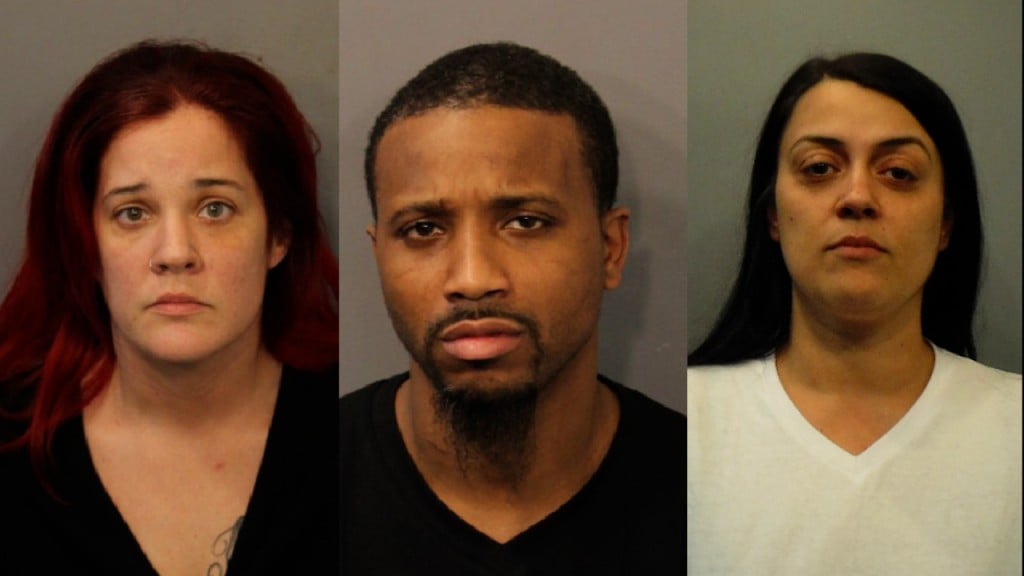 FALL RIVER, Mass. (WLNE) — Fall River police arrested three people after a shooting Wednesday morning.
The shooting happened at about 10 a.m. in the area of Second and Wade streets.
Kayvon Ashton, 36, from Brockton, was arrested on multiple gun charges.
Capt. Barden Castro said the shooting started during an argument between three men, including Ashton.
Castro said two men ran away after Aston took out a handgun and then began shooting at them.
Police later learned that the 36-year-old ran into a food business on Second Street. That business, according to Castro, had a "closed" sign on the front door with two women standing outside talking to officers.
The captain said 34-year-old Stephanie Micklos told police she was the renter and owner of the business.
Alison Dill, 37, told officers she was just a friend of Micklos, Castro said. Both were taken to the station to speak with detectives.
Police later searched the business after receiving a warrant. There, they found the same clothes the shooter wore, a loaded pistol, and an extra round.
Castro said the two women lied to police about the alleged shooters' whereabouts and were both arrested. Both women are charged with accessory and misleading police.
No injuries were reported.