30 vehicles damaged by fire at Freetown Copart Auto Auction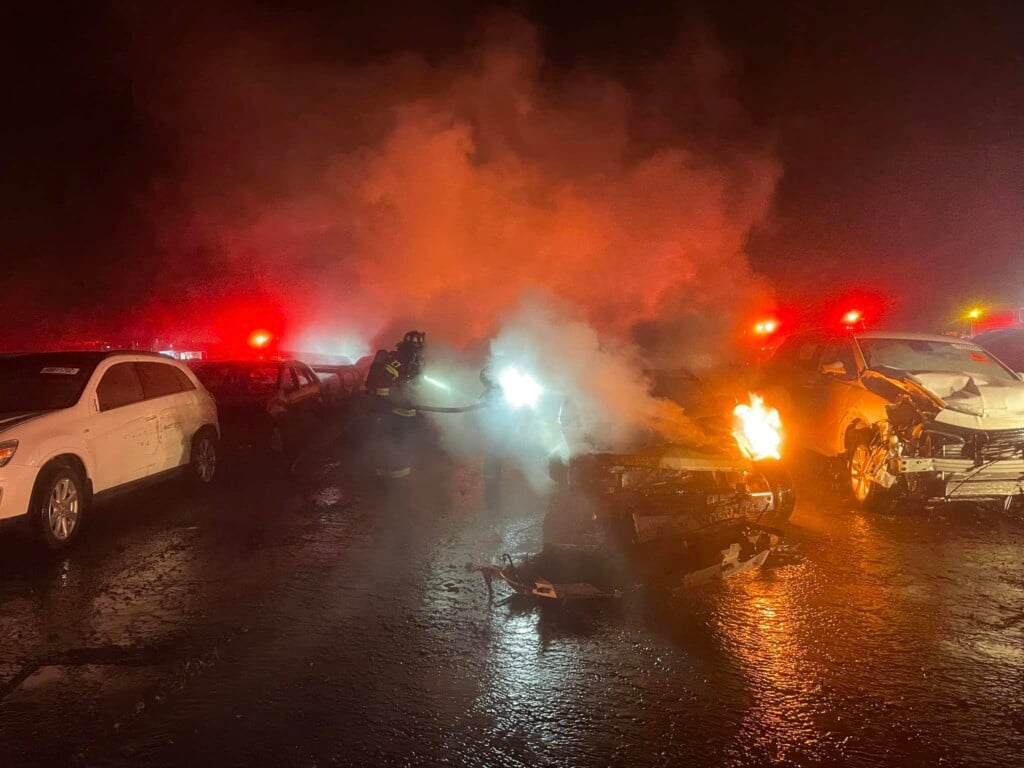 FREETOWN, Mass. (WLNE) — 30 cars are damaged after a fire broke out in an auto auction lot in Freetown.
According to Freetown fire officials, they responded to a call for a reported brush fire around 11:30 p.m. Dec. 31.
Given the warm and rainy weather at the time, officials said they knew it was not brush related.
Responders arrived to the Copart Auto Auction in Freetown where about 20 cars were already on fire.
Fire officials called in all available personnel to help battle the blaze.
Firefighters were able to contain the fire before it spread to the hundreds of other vehicles in the lot.
According to officials, 30 cars sustained heavy damage from the fire.
There were no reported injuries and the cause of the blaze is still under investigation.