300 Flamingos Land At Garden City Center
The cheerful celebration marks Spring's arrival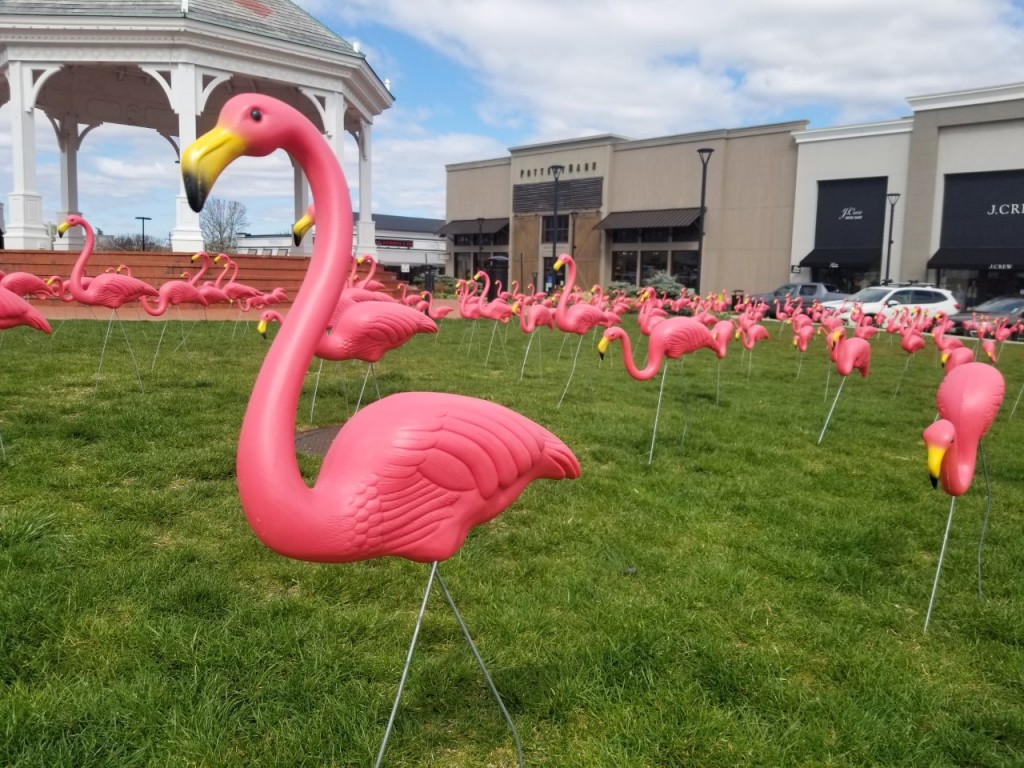 CRANSTON, R.I (WLNE) – In a cheerful way to celebrate the warmer weather, a large flock of 300 lawn flamingos have made their way to the Garden City Center.
They are currently perched in and around the gazebo area to great shoppers of all ages.
"We're constantly looking for ways to bring moments of surprise and delight to the Garden City community, even more so now as we enter this post-pandemic world," said Faith Lockhart, Garden City Center Marketing Manager.
" Our flamingo installation allows visitors to find humor in the unusual, the absurd and unexpected when they visit our property. We are always looking to create special experiences for the community and hope guests at our property smile ear to ear when they pass by our Gazebo this spring", she concluded
The 300 birds will be on display on the City Center's Gazebo lawn from April 13th – April 27th.
©WLNE-TV/ABC6 2021