142k pounds of turkey donated Monday morning breaking Guinness world record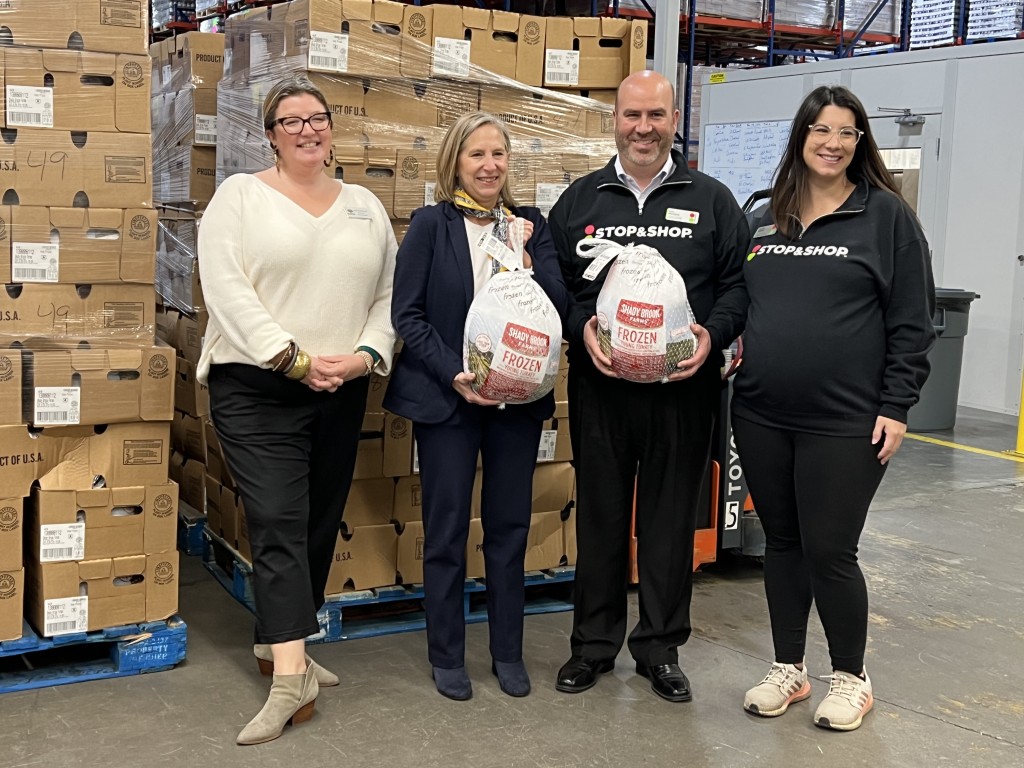 PROVIDENCE, R.I. (WLNE) — A Guinness world record was broken today for the most turkeys donated in 24 hours.
Nick DiGiovanni is a celebrity chef and Rhode Island native, helping break the Guinness world record.
DiGiovanni joined Stop & Shop to donate roughly 7,500 birds in Massachusetts and Rhode Island.
Today was the start of Stop & Shop's annual Turkey Express program, a month-long event to donate food to those struggling during the holidays.
The Farmlink Project supplied the trucks used in the deliveries on Monday.
The day started at the Rhode Island Community Food Bank where 142,117.55 pounds of turkey were donated.
Other food banks that received donations include Worcester County Food Bank, The Greater Boston Food Bank, and The Yawkey Boys & Girls Club.
Rhode Island Community Foodbank CEO Andrew Schiff shared, "As we continue to see the devastating effects of inflation on Rhode Islanders, we're doing everything we can at the Food Bank to meet the increased need for food assistance." "We're so grateful for the generosity of great corporate partners like Stop & Shop during this time," said Schiff.