Plasma centers call for donations, as need grows during pandemic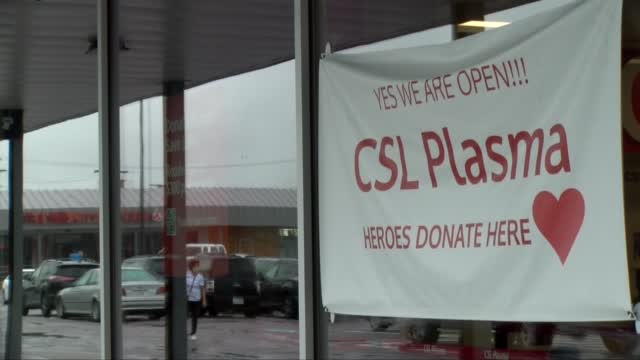 PROVIDENCE, R.I. (WLNE) – Plasma donation centers in southern New England are looking to help treat COVID.
"We have a tremendous need for plasma, which is the liquid portion of blood that remains after the red cells are removed,"  said Dr. Toby Simon, the senior medical director for CSL Plasma.
He told ABC 6 News that the need for plasma, in general, grew during the pandemic.
"We also have a need for patients who have recovered from COVID and are now healthy to come in and donate their plasma, as well," Dr. Simon said.
According to Dr. Simon, Researchers are looking to isolate the antibodies from those donations, and after rigorous testing, infuse them in patients with COVID to hopefully help cure them.
"In our case, we'll only have a known high-dose concentrated of the anti-body to infuse into the patient and we think that has greater potential for effectiveness," Dr. Simon said.
Another treatment option, the use of convalescent plasma, has already been approved by the federal government for hospitalized COVID patients.
Although, Dr. Ralph Rodgers, of Rhode Island Hospital, said that doesn't mean the government is endorsing it.
"The jury is still out," Dr. Rodgers said. "We don't know if it's necessarily an effective treatment or not."
©WLNE-TV/ABC6 2020