35 firefighters respond to North Providence house fire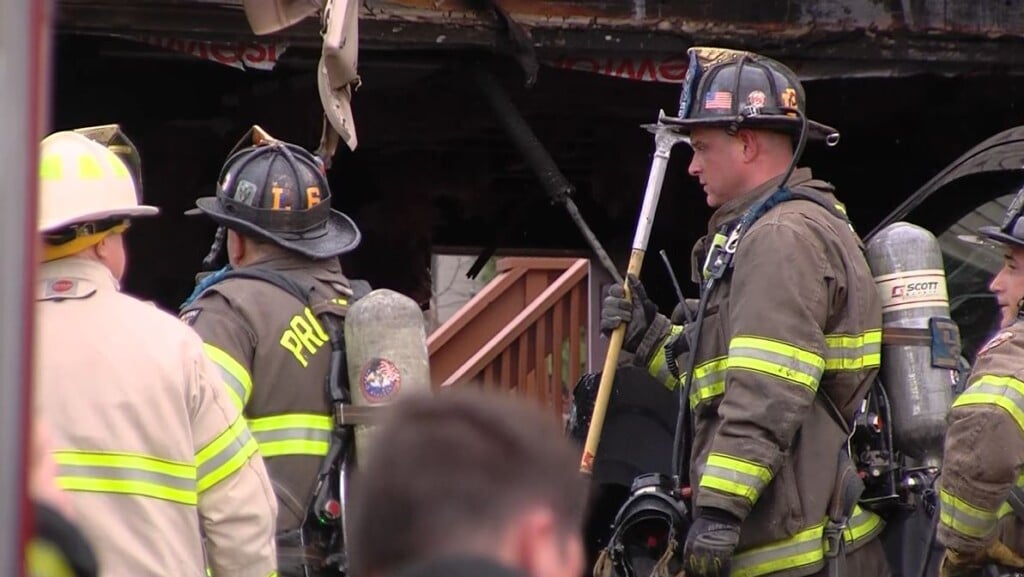 NORTH PROVIDENCE, R.I. (WLNE) — A fire broke out in a North Providence home Saturday evening.
John Silva, chief of the North Providence Fire Department said they received a call for a housefire at Kimberly Court, around 4 p.m. Saturday afternoon.
When first responders arrived on-scene, they said there was heavy fire showing from the home's garage and front door.
The chief said the fire called for an aggressive attack with hoses. Nobody was in the home at the time of the fire, officials said.
There were pets in the house, the chief said, but they made it out safely.
The chief also said firefighters did a fantastic job containing the fire to the house, as winds were also present.
Firefighters were forced to open the roof of the home as well as the garage to ventilate the smoke,
Officials said about half of the home sustained serious damage. They said the fire started in the garage, spread through the attic and spread through the loft area of the home.
ABC6 News crews were on the scene where more than 35 firefighters could be seen surveying the property before clearing out.