36 graduate from the Rhode Island state police training academy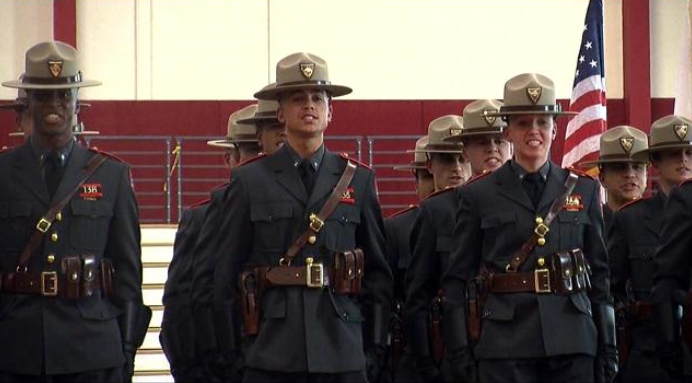 By News Staff
Twitter: @ABC6
The Rhode Island state police have officially welcomed new officers to the force.
Friday afternoon, 36 recruits made up of men and women graduate from the Rhode Island state police training academy.
The group went through 22 weeks of intense training and after 18-months they finally receive their badges.
Colonel Steven O'Donnell states: "It's a culmination of a lot of hard work. They were taxed physically, emotionally, academically, and spiritually to become part of the Rhode Island State Police.
The 36 new officers will replace those who are going to retire.
©WLNE-TV / ABC6