3rd Ranked Friars Blasted by 7th Rated BC at Chestnut Hill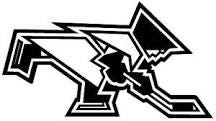 PC news release…
CHESTNUT HILL, Mass. – Colin White's hat trick and four points paced No. 7 Boston College to a 7-3 win over the third-ranked Providence College men's hockey team on Friday night at Kelley Rink.
The Friars fall to 13-3-3 and suffer their first Hockey East defeat (4-1-2), while the Eagles improve to 14-4-1 (7-1-1 HEA) with the win. Providence endured its first regulation loss since Feb. 13, 2015, a span of 30-games.
Freshman Ian Milosz recorded the win in his collegiate debut, turning away 24 shots for the Eagles. Nick Ellis made 13 saves for the Friars to drop to 12-3-3 prior to giving way to freshman Hayden Hawkey, who made 14 stops in relief.
John Gilmour led the Friars with a goal and an assist.
The Eagles struck first on Friday night as Colin White, fresh off his trip to the World Junior Championships, re-directed a shot from Ryan Fitzgerald to put BC up 1-0 at 6:38. The hosts extended their lead to 2-0 6:05 later as Alex Tuch collected a loose puck off a faceoff and rang a wrister off the crossbar and in for his sixth goal of the season.
The Friars looked to test freshman netminder Ian Milosz, who was appearing in his first collegiate game, and finally broke through late in the period on the strength of John Gilmour's fifth of the season at 18:12. A strong faceoff win by Jankowski, led to Gilmour blast through a sea of bodies and through Milosz to cut the deficit to 2-1.
However, the Eagles struck early in the second stanza for the first of three goals as White and Tuch each notched their second goals of the night. Nick Saracino got the Friars back within 4-2 with a slick backhander through the five-hole of Milosz, but Austin Cangelosi responded just over two minutes later to put the hosts up 5-2 after 40 minutes.
Hayden Hawkey relieved Ellis with 6:15 remaining in the second period, his third appearance of the season for the Friars and first since Oct. 31.
Walman got the Friars back within two early the third on the 5-on-3 man-advantage with his team-leading 12th goal of the season, but the Eagles responded with two goals including White's third strike of the game.
Up next, the Friars and Eagles will battle once again on Saturday night at Schneider Arena in the back-end of the home-and-home series.
HOW THEY SCORED
1-0 (BC) Goal scored by Colin White (R. Fitzgerald, C. Fitzgerald): Re-direct by White in front of the net off a shot from Ryan Fitzgerald.
2-0 (BC) Goal scored by Alex Tuch (Sanford): Off the faceoff, ripped a shot off the crossbar.
2-1 (PC) Goal scored by John Gilmour (Foley, Jankowski): Off the faceoff, Gilmour whistles a slap shot through traffic.
3-1 (BC) Power play goal scored by Colin White (Savage, Tuch): Batted in rebound of a shot from Savage.
4-1 (BC) Power play goal scored by Alex Tuch (White, Sanford): Cross-crease pass from White to Tuch for a one-timer.
4-2 (PC) Goal scored by Nick Saracino (Pinho): Faceoff win, Saracino slides a backhander through the five-hole.
5-2 (BC) Goal scored by Austin Cangelosi (R. Fitzgerald): Wrist shot short side from the left circle.
5-3 (PC) Power play scored by Jake Walman (Gilmour, Mingoia): One-timer from the point.
6-3 (BC) Goal scored by Colin White (Gaudreau, R. Fitzgerald): Putback off his own rebound.
7-3 (BC) Power play goal scored by Ryan Fitzgerald (Wood, McCoshen): Pinballing puck that ended up in the back of the net.
NOTES
Providence had killed off 20 consecutive penalties prior to the Eagles snapping that streak on Friday … Erik Foley recorded his third two-game point streak of the season with an assist on Friday … the Friars are 3-13-0 in their last 16 trips to Kelley Rink… Sophomore Alex Cromwell made his collegiate debut … Walman now has seven power plays this season … Power Plays: Providence – 1/3, Boston College 3/4 … official shots on goal: Boston College 34, Providence 27 … Attendance: 7,884.
?