1 taken to hospital with facial injuries after fight on Block Island ferry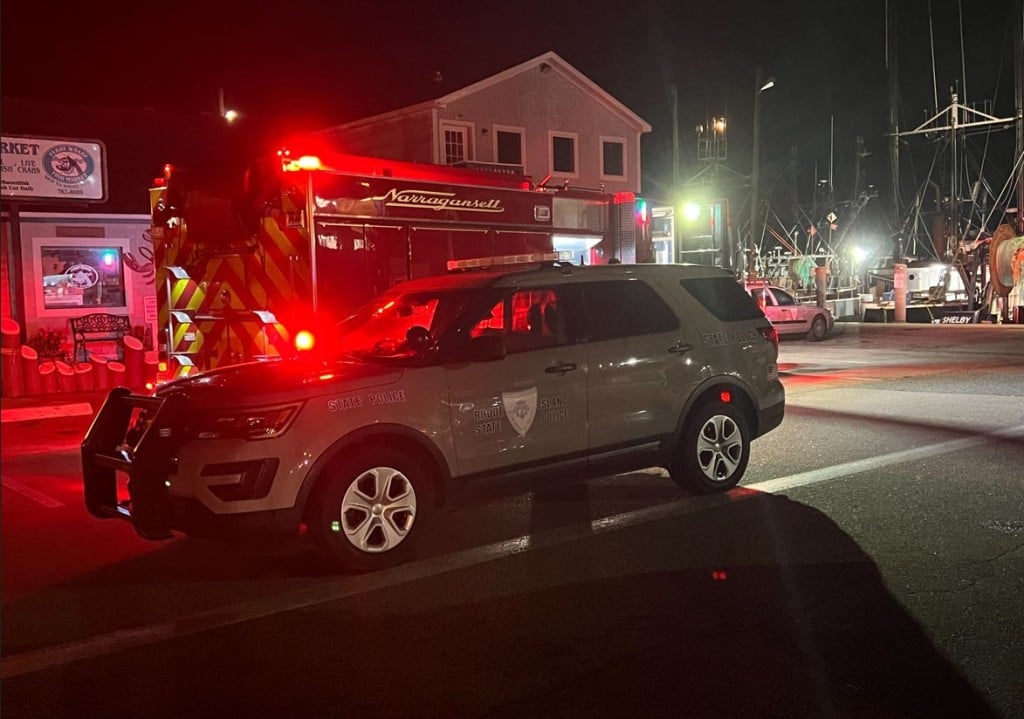 NARRAGANSETT, R.I. (WLNE) — The Narragansett Fire Department said that multiple people were injured and one person was taken to the hospital after a fight broke out at the Block Island Ferry terminal Monday night.
The U.S. Coast Guard, Narragansett police and fire, South Kingstown police, Middletown police, North Kingstown police and Rhode Island State Police responded to the scene.
Video shared with ABC 6 News shows the Coast Guard jumping on to the docked ferry.
"My friend and I wanted to wait for the very last ferry, just to make sure, again, that it was safe because fights had broke out on the boat," said tourist Kim Schmehling. "There wasn't an update on what was happening, there wasn't anybody to ask, so we just waited in a hotel."
Witnesses also told ABC 6 that the ferry was overcrowded because of Reggae Fest, which took place at Ballard's.
At least four people were injured, including one who was taken to Rhode Island Hospital with facial injuries, said Narragansett Fire Captain Kevin Tuthill.
All others involved suffered minor injuries and refused treatment, according to Tuthill.
"Interstate Navigation acknowledges the poor behavior of several passengers on our departing ferry from Block Island on Monday night," said a spokesperson for the Block Island ferry, in a statement. "As per our protocols when anticipating a heavy volume of holiday travel, added security measures were put in place with the assistance of state and local police."