44-mile walk upcoming for Gloria Gemma Foundation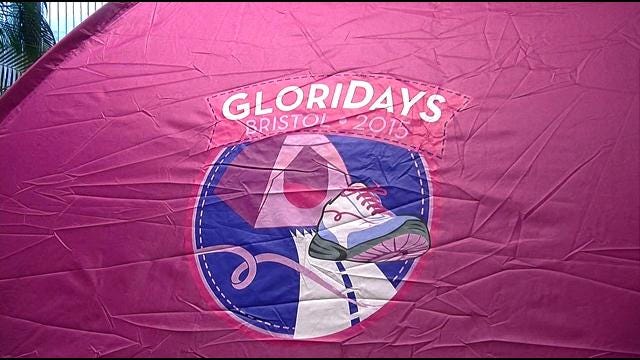 By Dana Griffin
@DanaRGriffin
BRISTOL, RI- Taking "walking for a cause" to a whole new level, the Gloria Gemma Breast Cancer Resource Foundation is announcing a 44–mile, three day walk coming up in June.
For the first time ever, the foundation along with 600 people will walk by day and camp out in pink tents at night.
GloriDays will take place June 5th through the 7th.
The number 44 is tied to angels and the money raised will go to the Gloria's Angels program.
Organizer, Lynn Simon said, "Anybody can participate in GloriDays. So, when you think about GloriDays it's open to men, women; children can volunteer between the ages of 10 and 15. And we also plan on opening up the last mile of walking to families so families will be able to cross the finish line with their loved ones to really make it that much more special."
With 600 walkers, the foundation could raise $900,000.
For more information: http://www.kintera.org/faf/home/default.asp?ievent=1109825
©2014 ABC6/WLNE-TV. All Rights Reserved.