45 layoffs at Westerly Hospital as it prepares to close on sale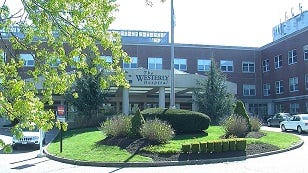 By: Alexandra Cowley
At least 45 employees at Westerly Hospital have been handed layoff notices as the more than 85-year-old hospital prepares to close on a sale to its new owner. The positions are mostly in the business office, which is being consolidated to Lawrence and Memorial Hospital in New London.
30 of the employees are non–unionized workers, 15 are union. ABC 6 caught up with the union employees lawyer, Barbara Resnick, in the parking lot as she was heading into a meeting with Lawrence and Memorial representatives. She says the employees are torn, having to leave a place they've worked at for decades.
Lawrence and Memorial Spokesman Mike O'Farrell says the terminations were decided together by L&M and attorney Mark Russo, the special master for Westerly Hospital.
The news isn't all bad. The hospital won't be closing and 600 notices were sent out to employees offering them jobs once the sale is complete. The closing is May 30th.