49ers sign Garoppolo to Record-Setting Contract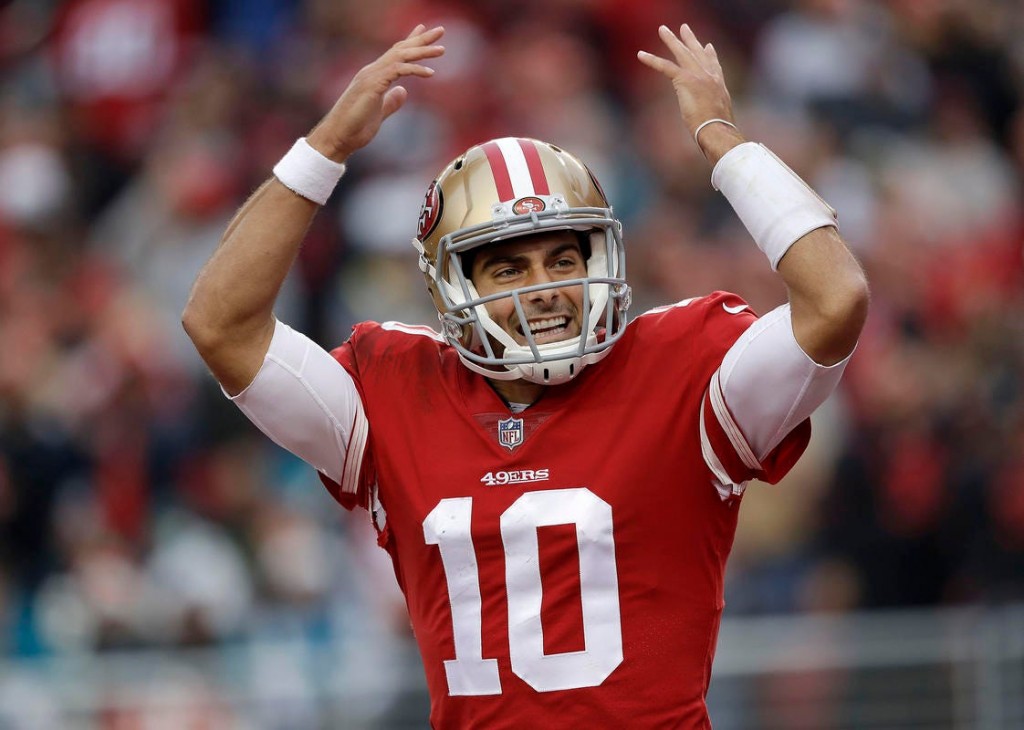 Jimmy Garoppolo has signed a five-year contract with the San Francisco 49ers worth a reported record-breaking $137.5 million.
Garoppolo reached the deal on Thursday, allowing the Niners to lock up their franchise quarterback without using the franchise tag and before he could become a free agent next month. NFL Network reported the value of the contract. The average annual value of $27.5 million per season is $500,000 more per season than the previous high reached last year by Detroit's Matthew Stafford.
San Francisco acquired Garoppolo from New England before the trade deadline for a 2018 second-round pick. As soon as he took the field a few weeks later, he immediately turned around a franchise that started the year with a 1-10 record.