$4M food and drink pavilion to be built next to Providence pedestrian bridge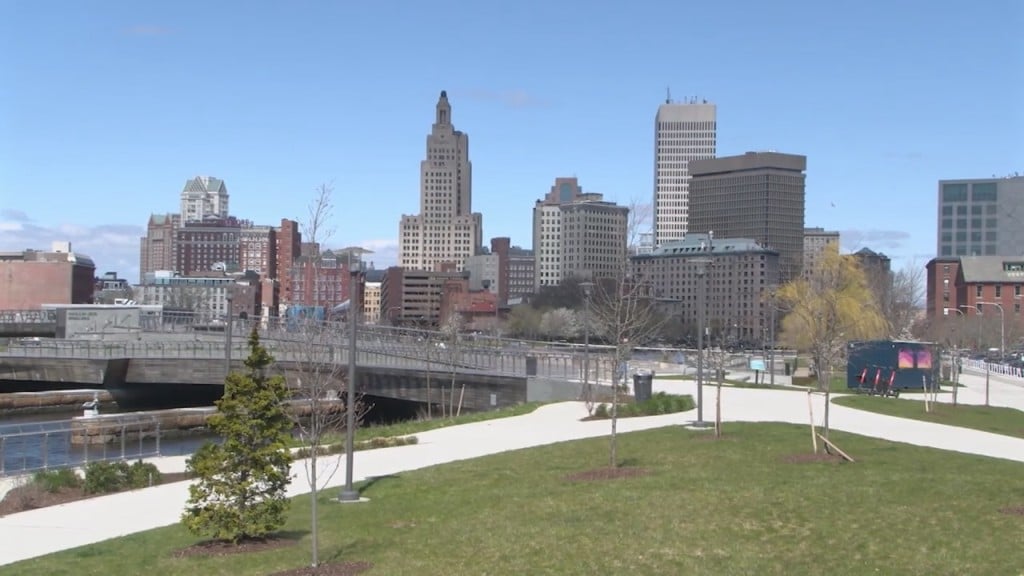 PROVIDENCE, R.I. (WLNE) — The I-195 Redevelopment District Commission plans to add a 4,000 square feet food and drink pavilion next to The Michael S. Van Leesten Memorial Bridge also known as the Pedestrian Bridge.
The year round pavilion would include a possible one to three food and beverage vendors, as well as public restrooms and office space for park staff.
An exact location has yet to be determined but it would stand on the seven acres of grass area that border the bridge.
The commission is still deciding on an architect, but the $4 million funding was secured through the beach, clean water and green bond that was approved last year.
Caroline Skuncik, executive director of the I-195 Redevelopment District Commission, hopes the pavilion will bring even more foot traffic to an already popular spot.
"We think we can build off that and create an amenity that support park users, supports programming in the park, draws more people to the area to support other local businesses, and of course help our economic development," Skuncik said.
The current plan is to break ground in 2023, and complete construction a year later.
ABC 6 News spoke with Providence resident Julienne Isaacs who was visiting the park Wednesday afternoon.
"I love the idea of getting more foot traffic down here, we love it down here, but there's not a lot of food and drink options right in this spot," Isaacs said.
But Mark Grayeck, a Providence resident who lives close by, disagrees with the location.
"There's buildings being built behind you and even behind the courthouse we should push restaurants and more permanent businesses toward those places," Grayeck said.
Skuncik said according to their research, the food and drink pavilion will help add more foot traffic to the area that will also benefit area businesses.
Click here for a full layout of the proposed project.