4th Officer Charged in Operation Deception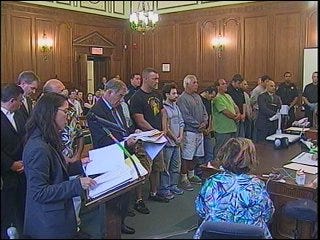 A fourth Providence Police officer joined a dozen other people in a courtroom Wednesday, facing charges in the Operation Deception investigation.
Detective Robert Enright was formerly Detective Joseph Colanduano's partner on the force and now stands accused of essentially shielding Albert Hamlein, the leader of the drug ring, from prosecution.
Several other defendants were charged with buying cocaine, including RI Department of Corrections officer Mark Messier.
ABC6 Reporter Paul Mueller has a wrap on the day's events.