4yr old tests positive for cocaine, grandma arrested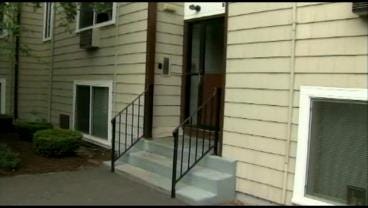 A Pawtucket grandmother was arrested after her four year old grandson tested positive for cocaine after staying the night in her apartment. The four year old told police he ate a pill that tasted like chalk while his grandmother was sleeping on the couch.
That little boy was recovering at Hasbro Children's Hospital, Friday, while his dad was taking a drug test trying to clear his name. He was also in his mothers Pawtucket apartment Wednesday night sleeping when his son somehow ingested crack. Now, he said DCYF won't even let him see his little boy at the hospital.
Ryan Oliver said his son was acting a little strange and told his him he felt funny, but when he took the four year old to the hospital, he never expected crack to be the cause.
Oliver said he slept at his mom's Wednesday night because he was lonely. His wife died a little over a month ago. It's something he does weekly, but this time he said he woke up to his mom's friend, Wayne, with a crack pipe in the kitchen just feet away from his young son.
The little boy told police he saw a white pill in his grandma's house. It looked like candy, so he ate it. Oliver said that was an anti-depression pill his mom takes, not cocaine.
His mom, Joanne, was arraigned Friday morning on child cruelty and neglect charges.
The four year old is expected to be okay. Doctors told police, test results show the young boy probably ate the cocaine rather than inhaling it.