Woman tops her class of 54 at Providence Fire graduation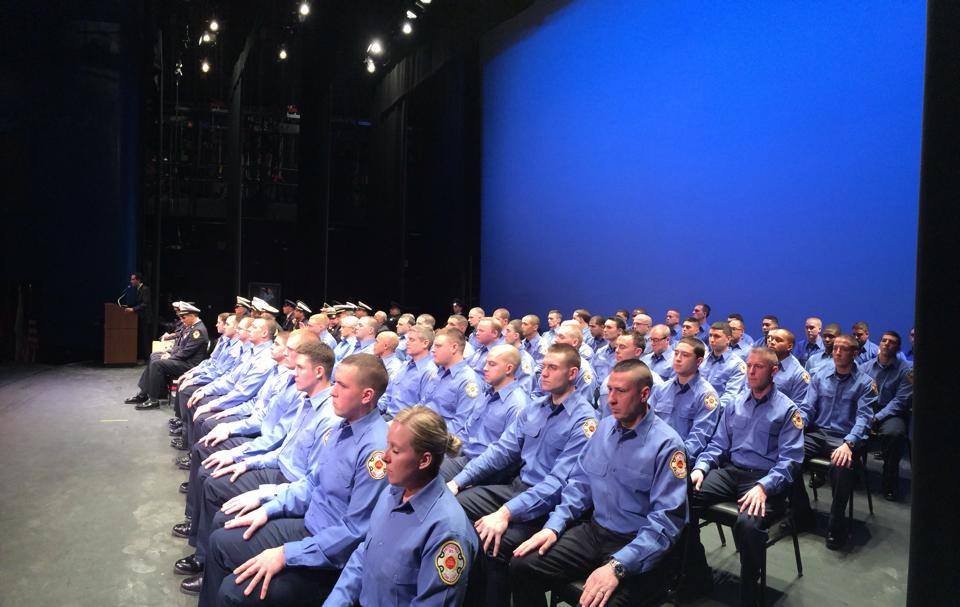 By Alana Cerrone
History was made at the Providence Fire Department Training
Academy graduation ceremony.
Fifty-four recruits were sworn in as Providence Firefighters
Friday evening and for the first time in the Department's 159 year history, a
woman graduated at the top of the class.
Members were officially sworn in by Mayor Angel Taveras after
their rigorous 22-week training program under Captain Scott Mello.
The class included three women and four military members –
two of which served in Iraq
and Afghanistan
– and ranged in age from 20 to 44 years old.
Alison Philbrick, 28, of North
Providence, ranked #1 overall in the class.
© WLNE-TV 2013