55 Historic Headstones Damaged in Attleboro Cemetery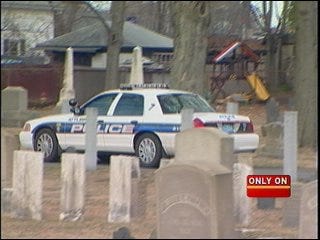 Attleboro Police are investigating the ultimate disrespect – a historic city graveyard wrecked by vandals.
55 headstones were damaged in the cemetery behind the Second Congressional Church on Park Street. The church groundskeeper noticed the destruction late Monday morning when he came in to do some spring cleaning. Some of the headstones date back to the 1700s and police say some of them belong to the "founding fathers" of Attleboro.
The crime is even more troubling because of the age of the headstones; some of them might not be able to be repaired without diminishing their historical value.
Police have increased patrols in the area and are asking anybody who saw anything suspicious in or near the cemetery to call them.
ABC6 Reporter Erica Ricci has the details.