55 Providence Fire recruits begin training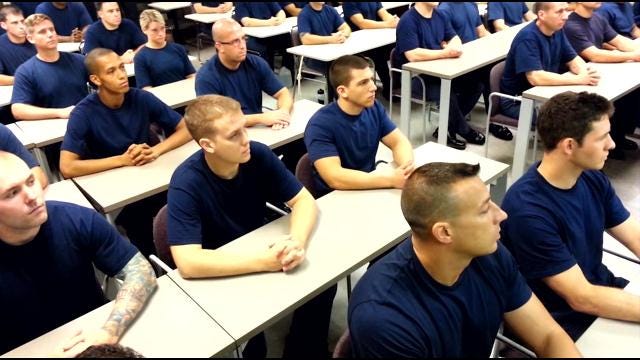 By: Melissa Toupin
After 5 years without a new recruit class the city of Providence is welcoming several dozen firefighter trainees. Despite adding staff to the payroll city leaders say this will save the city money.
They are Providence's newest firefighter recruit class. 55 men and women standing at attention Friday morning. For 22 year-old Joseph Moreino III public service runs in his blood. His father is a firefighter too.
"The opportunity is right in front of me. I cant believe that I'm actually here," said Moreino.
Moreino and the others hope to earn a spot and help fill 100 vacancies in the department. Providence's Mayor says these recruits will save the city big bucks, which its been dishing out in overtime costs.
"We're talking about several million dollars and in terms of the net savings even after we account for their salaries we're looking at a savings of over a million dollars," said Mayor Angel Taveras.
This marks the second recruit class introduced in the city since March. The group is made up of 3 women and 52 men who were chosen from a pool of more than 3,000 applicants.
All these screening processes were put in place to ensure that we had the very best of the very best and we're very proud of the people we selected.
Over the next few months the trainees will be put to the test both physically and mentally. Those who make it through the intensive program will then get to call themselves Providence Firefighters. Graduation will happen in December or early January.
(C) WLNE-TV 2013