6 arrested in Bristol County drug trafficking ring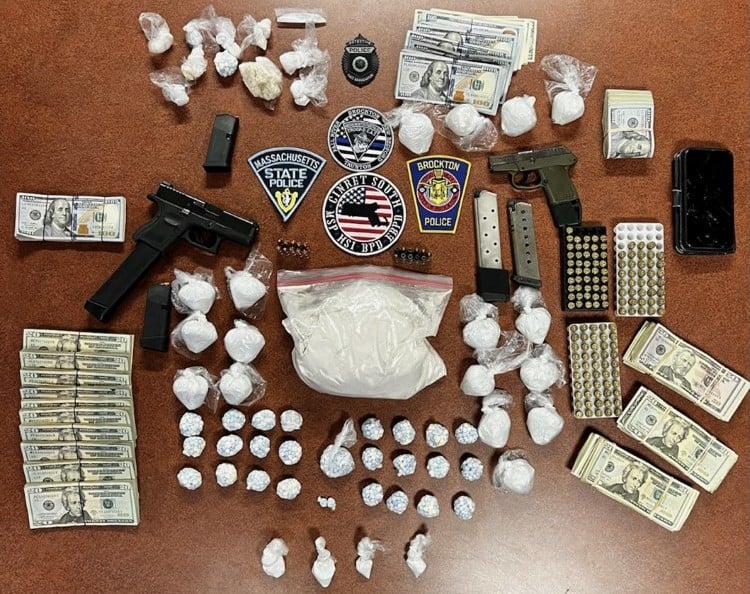 FALL RIVER, Mass. (WLNE) — Bristol County District Attorney Thomas Quinn said Wednesday a drug trafficking ring around Taunton and Fall River has been dismantled.
The district attorney's office said that six members of the ring were arrested in Taunton and Fall River:
Christopher McLaughlin, 40
Casey Ruby, 34
Joshua Nazario, 31
Eddyberto Mejia, 28
Eusebio Andrade, 39
Corey Robeiro, 32
All men were charged with conspiracy to violate the drug law, with some facing trafficking and possession charges.
Massachusetts State Police said they seized nearly $350,000 worth of fentanyl and oxycodone from residences. In all, about 1,950 grams of fentanyl, 4,310 oxycodone tablets, 51 grams of crack cocaine, two illegal firearm and $75,000 in cash were found.
Investigators found that the primary supply of drugs was coming from a home in Lawrence.