6-clawed lobster on display in Maine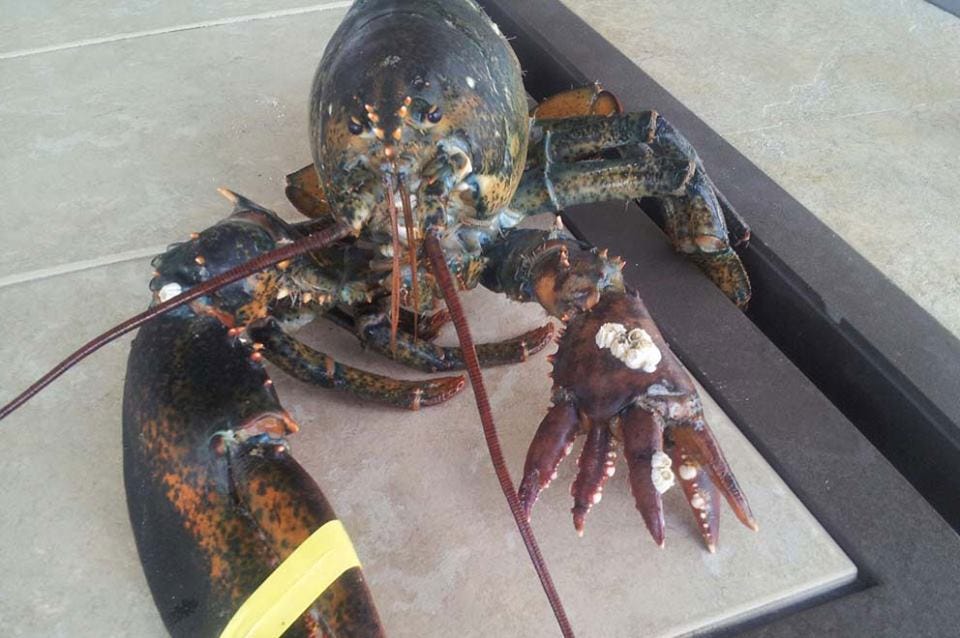 Alana Cerrone
acerrone@abc6.com
Lola the lobster is making a new home at the Maine State Aquarium.
But, Lola is not just any lobster. She has a genetic mutation that's left her with 6 claws. Experts at the Aquarium say this may have been a life-long deformity, or it was just how her claw regenerated after an injury.
Lola is not alone, though. Maine State Aquarium actually has 3 lobsters with this deformity, and 2 of them are on display.
Lola weighs in at 4 pounds, and was sent to the Aquarium from fishing crews in Hyannis. You can see her on display at the Aquarium shortly, once she gets settled in to her new home.
Photo Courtesy Maine State Aquarium
© WLNE-TV 2013