6 displaced after lithium-ion battery fire in New Bedford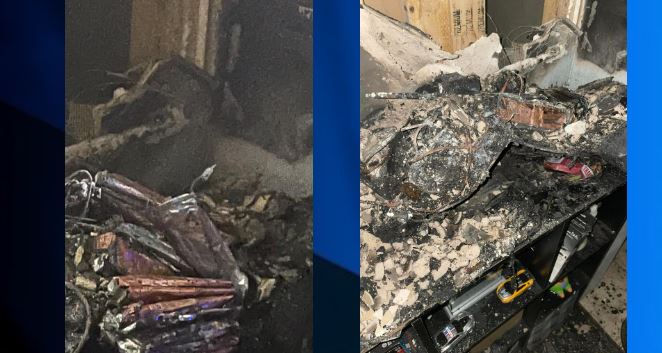 NEW BEDFORD, Mass. (WLNE) — The New Bedford Fire Department said they responded to a housefire, started by a lithium-ion battery Wednesday afternoon.
Officials said at 11:38 a.m., a caller reported smoke coming from the townhouse-style building at 342 Hathaway Blvd.
First responders said they found a fire in the basement of the unit producing smoke visible from the outside. They said the building was outfitted with working safety measures.
Once the smoke and fire were contained, officials reported the fire was started by a lithium-ion battery.
Firefighters said they put the batteries in five-gallon metal overpack drums and removed them from the home.
Authorities said the drums will be taken to a recycling center where they will remain for up to 60 days.
No injuries were reported and the American Red Cross said they're assisting six displaced residents.
The cause of the fire was deemed accidental by fire officials, as the fire began while the battery was charging.