12-year-old boy suffers burns after house fire in Attleboro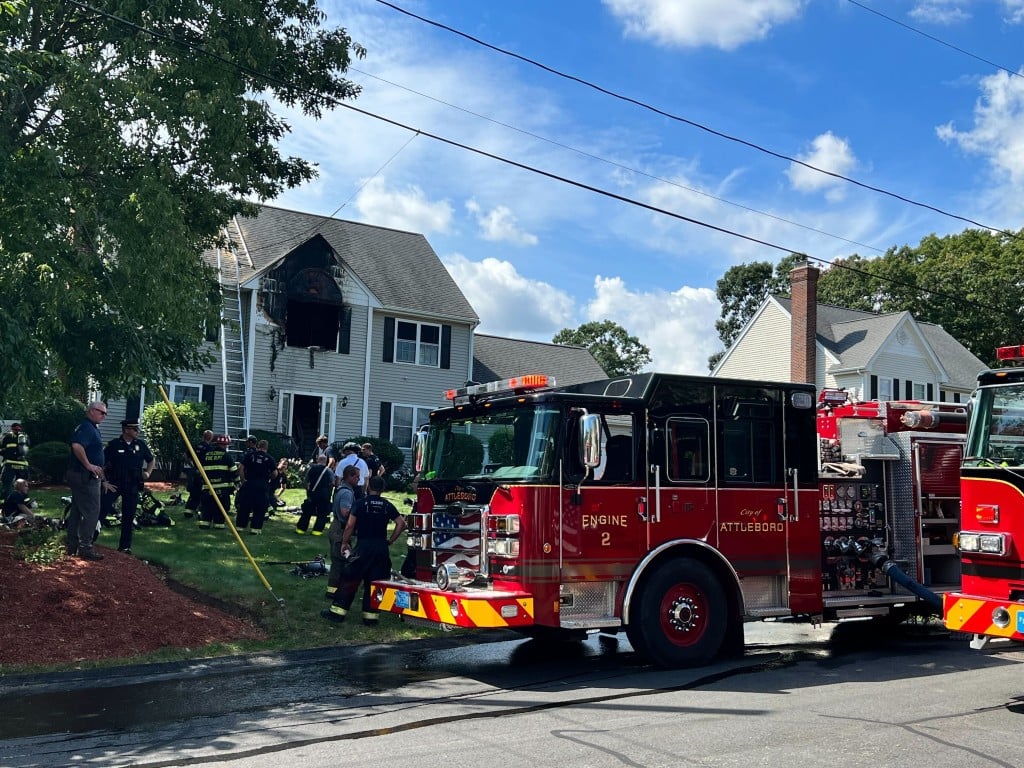 ATTLEBORO, Mass. (WLNE) — A 12-year-old boy was taken to the hospital with burns to his hands after a house fire in Attleboro Sunday afternoon.
Firefighters responded just before 1 p.m. to a home on Thomas Avenue.
Deputy fire chief Al Murrant told ABC 6 News that the fire started in a second floor bedroom.
A 24-year-old man was also taken to the hospital for smoke inhalation, according to Attleboro police.
Police said all injuries are believed to be non-life threatening.
Six people were displaced from the home, added Murrant.
The cause of the fire remains under investigation.