6 Questions: John DeLuca sits down with Steven Feinberg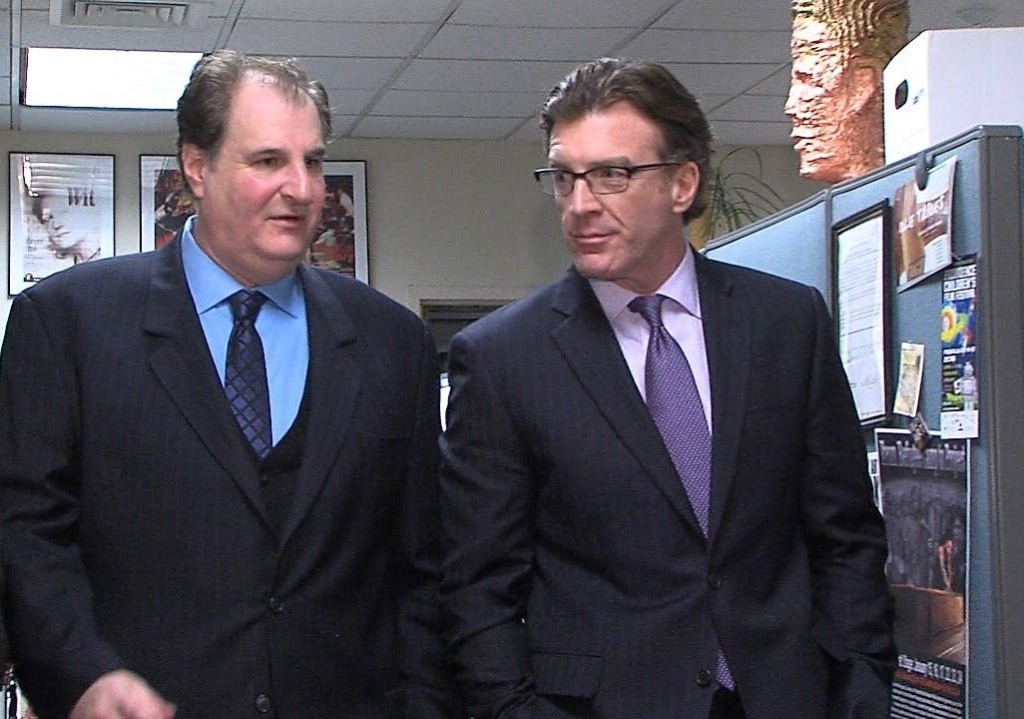 As the Oscars approach later this month, ABC6 wanted to check in on Steven Feinberg–who's been director of the Film and TV Office in Rhode Island for almost 12 years.
In that time, Feinberg counts nearly 60 productions shot in the state, totaling over $400 million. This year is already shaping up as another blockbuster for the "smallest state with the greatest backlot," as he likes to say.
In this edition of 6 Question with John DeLuca, they talk about why the state is so attractive to movie-makers, what it takes to do his job, and how he handles stalkers to the stars.
"The big draw for moviemakers to come to Rhode Island is? The tax incentives, the locations, the collaborations? If you had to list them," asks John.
"The tax incentives are really important because it levels the playing field. There are over 40 different states that offer tax incentives for films. We were one of the first," explains Feinberg. "It's tax credits, it's certainty, it's stability."
A big part of that certainty and stability is the full cooperation of state agencies, like the Department of Environmental Management, the Department of Transportation, State House officials, plus local police and fire departments.
Rhode Island also has movie infrastructure in place it didn't have before. A new 25-thousand-square-foot soundstage and 20 thousand square feet of production offices in Warwick, near the mall.
"Because it's such a small state, at one point, you could shoot scenes that look like New York City, or Paris, for that matter, in Downtown, and then you can go to Newport and shoot some glorious, exotic locale," says John.
"I tell people, one of the slogans we have is, 'Smallest State, Greatest Back Lot.' It is. It's a really great back lot," says Feinberg.
"What's the number-one characteristic to succeed in the job that you have? What do you have to have?" asks John.
"Passion, enthusiasm. I think you have to be very determined. I think you have to be optimistic. I think you have to be available," says Feinberg. "This is what I love doing. No one loves Rhode Island more than me. I don't care who it is."
"What are the things, Steven, that people don't see? They think the movie business is one thing, but what could you tell them and let them in on that they don't see, where they'd be like, 'It's not what you think it is?'" asks John.
"I've gotten a phone call from an actor on a Friday night at midnight going, 'Dude, you got to help me out.' 'What is it?' 'I've got this like stalker. Can you come down to Providence on a Friday night at midnight?' I'm like, 'Yeah, I'll do it,'" says Feinberg.
"What did you do?"
"I had to like talk to the person and just say hey…"
"To the stalker?"
"Yeah. I said, 'Look, we're aware, the police are aware. You can't do this and…"
"That's in the job description?"
"There are things…"
"Executive Director, Film and TV Office and 'Stalker Remover?'" exclaims John.
"There are things in the job description that I'll go, 'Oh my God! I didn't know that I was going to have to deal with that!'" says Feinberg. "You must, you know. You're a celebrity in Rhode Island…"
"I don't have stalkers following me! But if I do, can I call you?" says John.
"You can call me!"
Feinberg also told another stalker story of Richard Gere getting chased on the highway at speeds up to 80 miles an hour trying to get away from a woman here in Rhode Island–he eventually had to get out and change cars.
Lots going on movie-wise for Rhode Island! The Purge 3, an action movie, will show up in theaters in June or July, "Bleed for this", about boxer Vinny Paz, will show in the fall or winter on 15 hundred screens.
Also coming out this year, "November criminals", with Ansel Elgort and Chloe Moretz. "Measure of a Man" starring Donald Sutherland and two projects, one of which has big stars attached to it, will be shot here.
Feinberg couldn't give any specifics yet.
© WLNE-TV 2016