6 students sent to hospital after school bus crash in New Bedford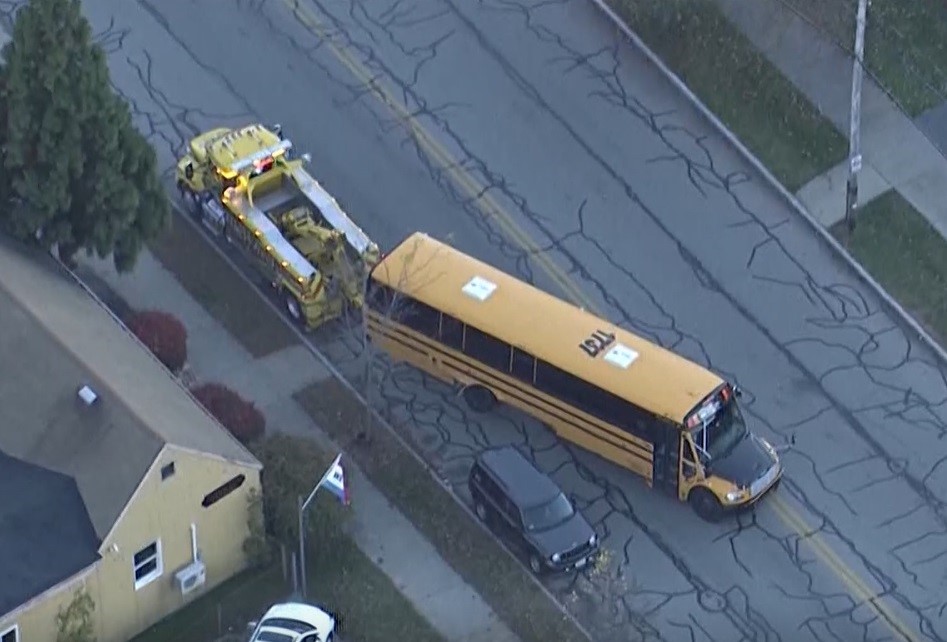 NEW BEDFORD, Mass. (WLNE) — Seven people, including six students, were sent to the hospital after a crash involving a school bus.
The crash happened just before 5 p.m. at the intersection of Chafee Street.
New Bedford police said the bus was carrying students from Global Learning Charter Public School.
The bus was traveling north on Ashley Boulevard, when it was T-boned by a car at the intersection of Chafee Street. police said.
Lt. Scott Carola said that six students and the bus driver were taken to the hospital with minor injuries.
Global Charter principal Lena Pires said there was about 30 students on the bus at the time of the crash. The remaining students were picked up on site by their parents.
The driver of the other car was cited for a stop-sign violation.