600,000 pounds of food shipping out of Job Lot warehouse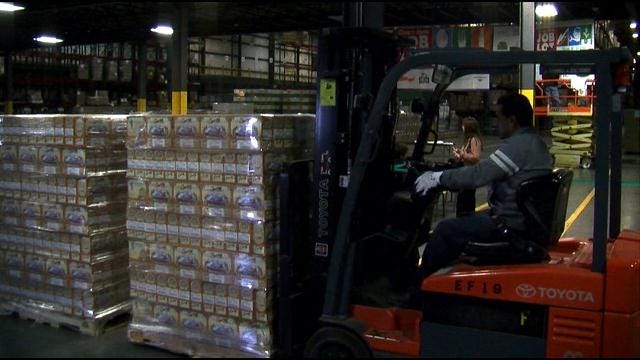 By Alana Cerrone
600,000 pounds of non-perishable food will be loaded onto 15 tractor trailers at Ocean State Job Lot's Quonset Park warehouse.
The donated food will be shipped out Tuesday morning to 13 food banks across New England, and even into New York. 1.2 million people will be served thanks to Ocean State Job Lot stores and customer donations.
David Sarlitto of Ocean State Job Lot says, "This all started with customer matches at retail, when we asked for a dollar, Rhode Islanders and Connecticut folks and Massachusetts folks, anywhere we had stores, they were giving two, they were giving three!"
Tomorrow's delivery is the first of 78 truckloads that will be donated to the food banks as part of Job Lot's 'Three Square Meals Program'.
© WLNE-TV 2014