60K honeybees killed in Rehoboth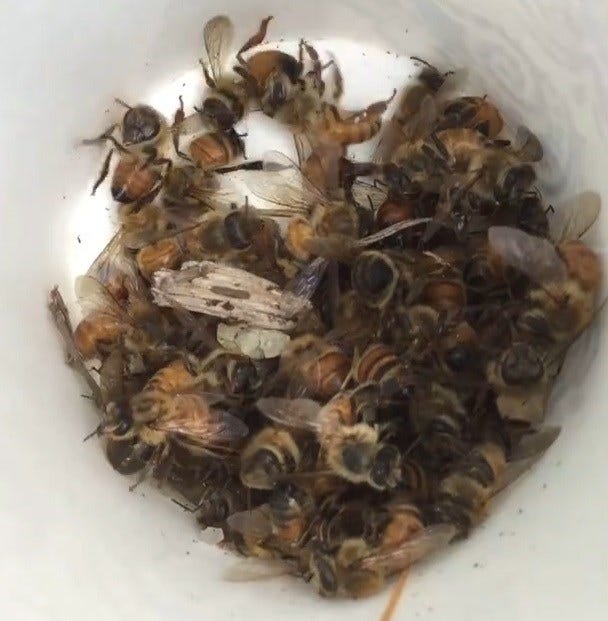 By: Rebecca Turco
Email: rturco@abc6.com
REHOBOTH, Mass. – Tens of thousands of honeybees dropped dead in Rehoboth last week, almost wiping out a local beekeeper's hive of 80,000 bees.
Around 60,000 bees were killed. Wayne Andrews, vice president of the Massachusetts Beekeepers Association, tells ABC6 News he has never seen a bill kill so massive. He suspects pesticides are to blame.
"The way they're moving around and twitching and stuff, it kinds of looks like a neurological material of some sort or another," Andrews said.
Massachusetts regulates pesticides as does the federal government, providing warning labels concerning honeybees on the containers. The honeybee population worldwide is declining.
The Massachusetts Department of Agricultural Resources is investigating. A representative collected samples over the weekend to determine the bees' cause of death.
"I've seen probably every chemical on a bee kill in one way or another, but these ones were acting a little bit differently for me," Andrews explained. "I'd like to certainly know what the chemical was and what could be possibly done in the future to stop it."
© WLNE-TV 2017