65th orange crate derby in Bristol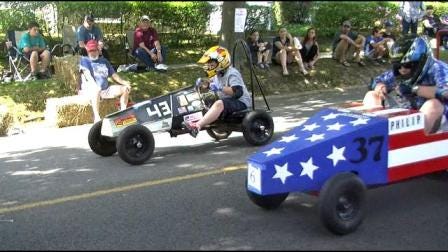 By Dana Griffin
@danaRgriffin
BRISTOL, RI- Pint–sized drivers took over Bayview Avenue for some street racing.
No cars were involved, just good ole fashioned crate racing.
The competitors range from ages seven to 14, all wanting to get their hands on the first place trophy.
The annual Orange Crate Derby is one of the first major events leading up to the Bristol 4th of July celebration.
Orange Crate Derby chairman, Charles Macdonough said, "It gets everybody rallied up for the 4th of July event and it gets everybody excited. We got a lot more events coming up and it gets the momentum going for it."
©2014 ABC6/WLNE-TV. All Rights Reserved.