7 arrested for sexually assaulting 16-year-old girl last December; one still at large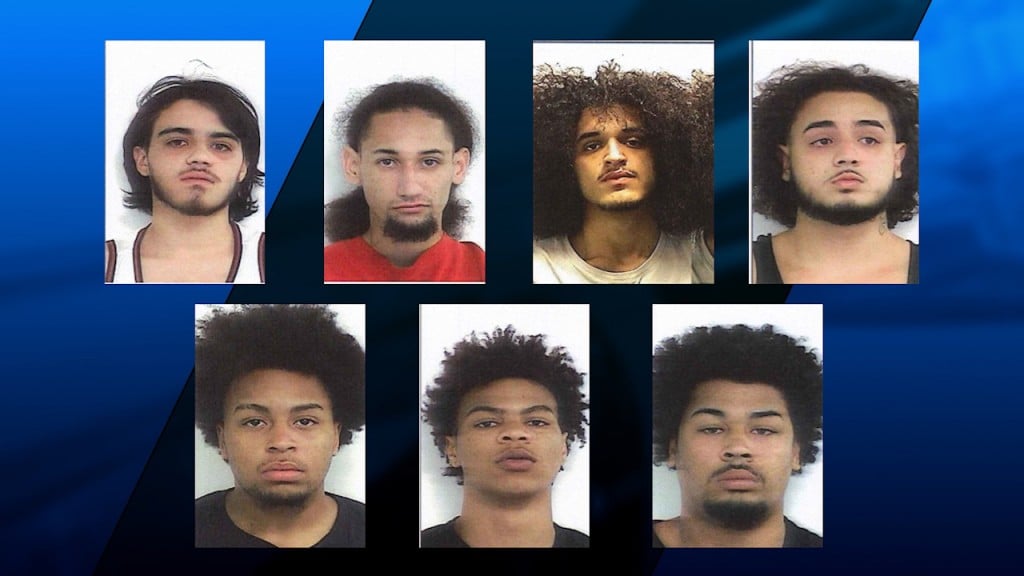 PROVIDENCE, R.I. (WLNE) – Seven men ranging from 19 to 25 years old, have been charged for sexually assaulting a 16-year-old girl in December 2019.
An eighth suspect, Carlos D. Vasquez, is still at large and wanted by police in connection to the investigation.
"Not only did they criminally viciously assault her, but completely violated her in so many inhumane ways," Col. Hugh Clements with the Providence Police Dept. said.
According to police, the 16-year-old victim was brought to a party where alcohol and marijuana were used at a home on Glenham Street where the sexual assault took place.
There was a video of the sexual assault that was posted on Facebook, which helped identify the suspects, according to police.
"Despicable, absolutely horrible," Col. Clements said. "Not only is this girl violated but having a video posted later on."
Guns were found during the search warrants, but Clements said the men have not been charged for that as of now.
The seven arrested include:
Carlos Chacon
Erving Keith Colon
Jose Vargas
Luis Cabrera
Luis Luna
Malcolm Baptista
Richard Tarell Chester.
Major David Lapatin with the Providence Police Department urged parents to keep their daughters away from late-night house parties.
"These are dangerous parties, you know what they are, they start late at private houses and Air BnBs," Lapatin said.
©WLNE-TV/ABC6 2020