7 displaced after fire breaks out in Providence home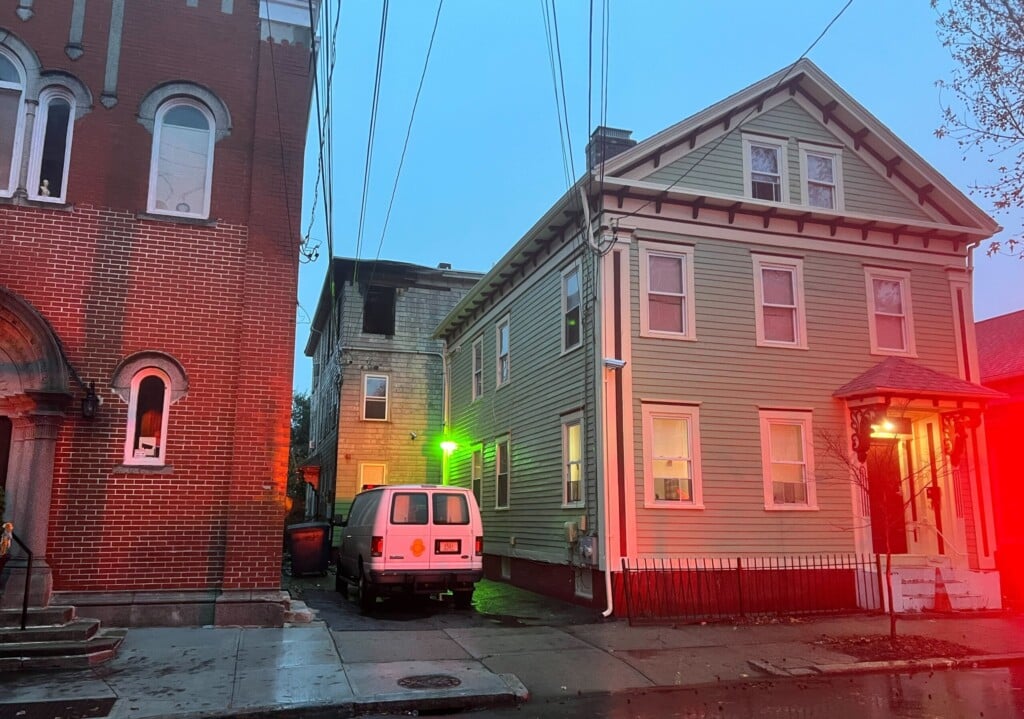 PROVIDENCE, R.I. (WLNE) — Seven people were displaced after a fire broke out in home in Providence.
The fire started just after 5 a.m. on America Street.
Firefighters said that when they arrived to the scene, they found the neighborhood filled with smoke, in part because of the muggy weather.
There were flames coming from multiple windows on the third floor. The fire was in one apartment on that third floor.
Firefighters shut off power and utilities at the home until water damage can be cleaned up.
No injuries were reported.