7-Year-Old Boy Found Unconscious in Johnston Pool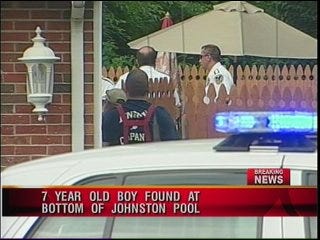 Johnston police and fire officials are trying to figure out what led up to a 7-year-old boy being found at the bottom of a pool on Calumet Street Tuesday afternoon.
The boy was in a backyard pool with some friends, and several adults were also in the area – including one in the pool. The boy was pulled from the pool, and transported to Hasbro Children's Hospital. The boy was alive, but unconscious.
The boy's parents were being notified, as they both reportedly work out of state.
ABC6 News Reporter Erica Ricci has the latest on this story.
We'll update this story as more information becomes available.