78 Providence Police Officers to Receive Layoff Notices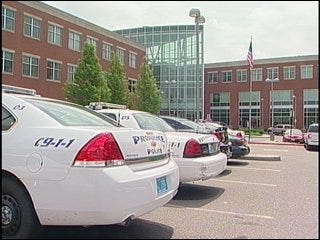 ABC6 is following developing news out of Providence, where ABC6 News has learned that 78 Providence Police Officers will be laid off.
According to Mayor Taveras' Director of Communication, Melissa Withers, the layoff process will start Tuesday. There will be a series of meetings in the police department, where officers will begin meeting with human resource representatives.
A source tells ABC6 News that the number of officers to be laid off now stands at 78. The mayor's office confirms that number.
Some police officers are expected to receive their notices starting Tuesday, but the mayor's office would not confirm how many of the 78 officers will be notified.
The layoffs will go into effect on July 1, 2011.
ABC6 News will continue to follow this story, and bring you and updates.