8 death reported Monday, Gov. Raimondo announces plans to reopen RI restaurants with outdoor only seating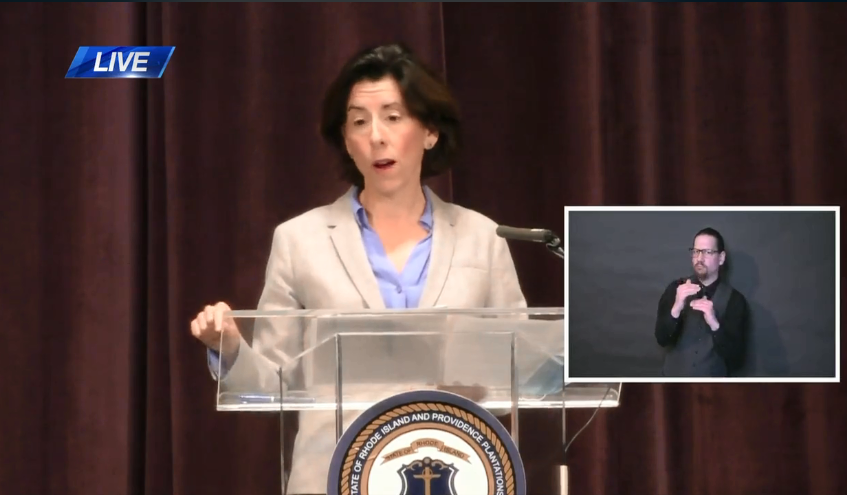 PROVIDENCE, R.I. (WLNE) – The RIDOH reported an additional 8 coronavirus related deaths and 176 new positive cases for the state Monday morning.
11,450 people have tested positive for COVID-19 and had seen 430 coronavirus related deaths since the pandemic hit our area.
Currently 276 people are being treated in the hospital. 73 of those people are being treated in an intensive care unit and 52 people are on a ventilator.
A total of 93,332 people have been tested so far, with 81,882 of those people testing negative.
Governor Raimondo gave her daily press briefing at 1:00 p.m. today, while reporters were allowed back inside for the first time in weeks. Reporters are required to wear masks and practice social distancing rules during the briefings.
Raimondo announced that about 75 percent of Rhode Islanders have been wearing masks. She would like to increase that percentage. The mask order is a voluntary compliance and can be achieved by simply wearing a scarf or cloth face covering while out.
Her confidence remains high with a phased reopening for the state since Rhode Island stepped into action early. The state has flattened the curved and built up infrastructure and supplies for getting back to work and shopping at retail establishments slowly and cautiously.
The governor said that she only wants to reopen the state once. Details on transitioning from Phase 1 to Phase 2 plan to be provided later this week. In addition details will be given on possibly having to go back a step, although she hopes not to have to.
Raimondo's main talking point Monday was reopening restaurants as the current take-out and delivery many restaurants are providing is only making up for a fraction of normal business.
Over the weekend the governor's administration figured out a way to safely allow restaurants to reopen, with limited outdoor dining only on May 18. Take-out, delivery and drive-thru services may continue.
The public should not expect to dine as they would have prior to the pandemic. Those looking to dine out beginning May 18 can expect some of the following:
Dinning will be reservation only
A dining party of no more than 5 people
Screening customers for symptoms
Tables at least 8 feet apart or separated by a barrier
No more than 20 tables total
No traditional menus – encourages single use paper menus, digital menus, a chalkboard or no menus at all
Single use condiments and utensils or must be sanitized in between use
Frequent sanitizing of tables, chairs, pens, door handles, etc.
Employees and patrons must wear face coverings when not eating
No salad bars or buffets or self-service food stations
No valet services
Cashless forms of payment are encouraged
Anyone who has plans to dine out, should not do so if they are feeling sick.
Restaurant owners are encouraged to visit the Reopening Rhode Island website this evening for more specific details.