8 displaced after fire in Providence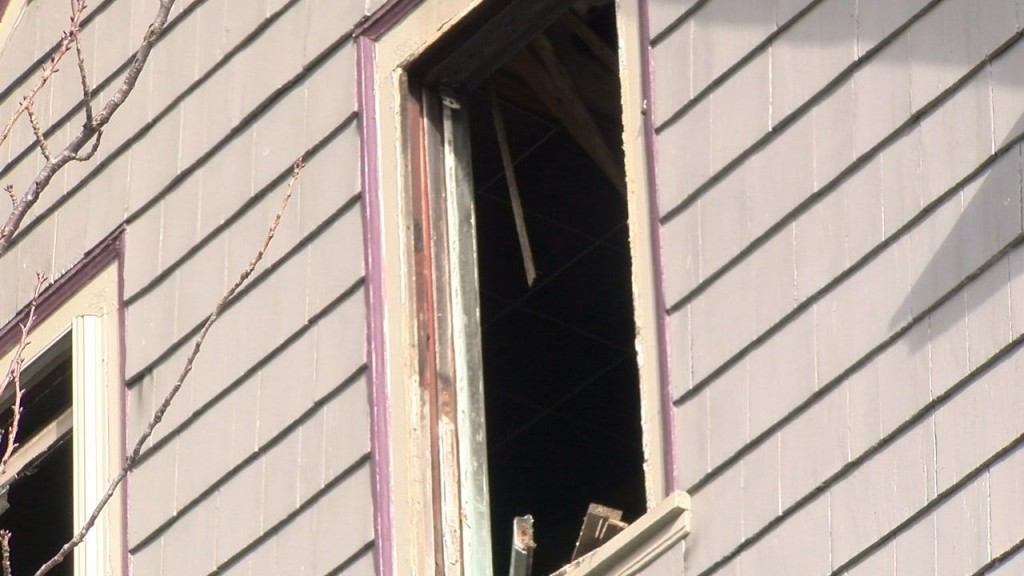 By: Chloe Leshner
cleshner@abc6.com
@cleshnerabc6
PROVIDENCE (WLNE) — Just before the holidays, 8 people in Providence are left without anywhere to live after a fire Friday in a multi-family home. The 5 adults and 3 children living in that triple decker are now left cleaning up the damage, unable to live in their homes this Christmas.
A Christmas tree still stands in a home on George M. Cohan Boulevard. It was carefully decorated by 3 children who now won't be opening presents around it this year. Their apartment is now uninhabitable after a fire that started in the apartment upstairs.
"I'm a single mom, we're in a lower income bracket so Christmas is already hard enough and now we're just not sure where we're going to be and how we're going to recover this loss," says Nicole Cooney.
She's left rummaging through her belongings deciding what to keep and what to toss. Little things that hold a lot of meaning, like her 13 year old daughter's sketch book, are damaged by smoke and water.
"From them putting out the fire there was just water everywhere, like it was raining in there and it was up to my boots with water," says Cooney.
The fire department covered the furniture with tarps trying to salvage it, but water still sits in some places.
On the third floor, the damage is extensive. Fire officials are investigating the cause of the fire but luckily, only someone in the first floor apartment was home at the time and made it out safely.
Despite the huge loss, Cooney says shes feeling grateful this Christmas, knowing it could be much worse.
"It really ignited for me the Christmas spirit. All that matters is being with your family and being with the ones you love and the gifts and all the other things, they're trivial," she says.
The Red Cross is helping the families but Cooney says after tomorrow, they'll be on their own for housing. Her friend set up a go fund me page to help the family out, donations can be made at: https://www.gofundme.com/help-nicole-house-fire
(C) WLNE/ABC 6 2017