8 fires set in Lynn Woods Reservation being investigated as arson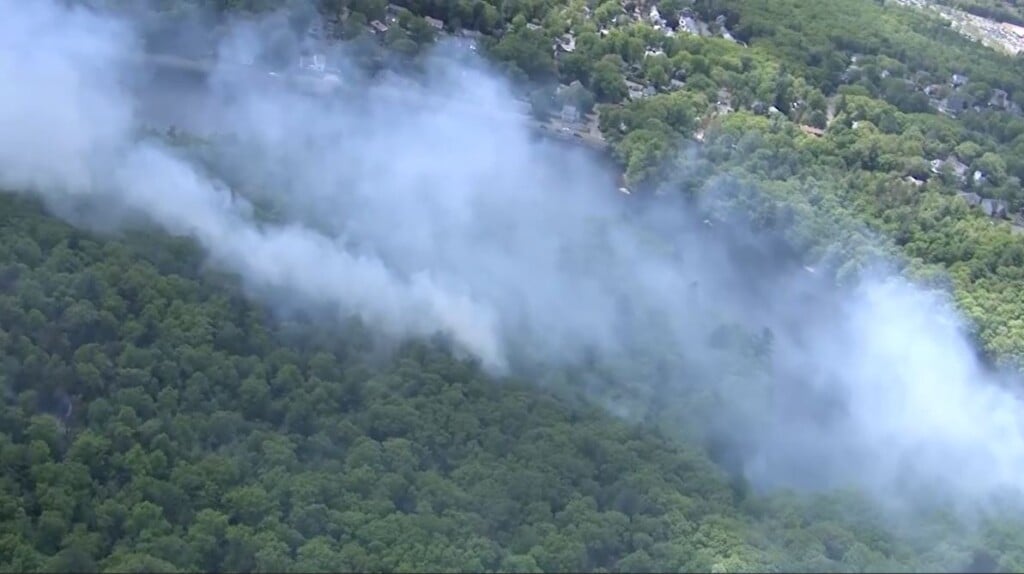 LYNN, Mass. — The Massachusetts state fire marshal says at least eight recent fires in the Lynn Woods were intentionally set, and officials are seeking the public's help in the investigation, WCVB Channel 5 reports.
Approximately 400 acres of land burned as a result of what officials are deeming "suspicious fires" that they say were set over a period of several days.
"Any fire can present a hazard, but we saw rapid fire growth threatening numerous homes in our community as a result of these fires," Lynn fire Chief Daniel Sullivan said in a news release. "We're extremely fortunate that we had no serious injuries or property damage."
Officials believe that eight separate fires were intentionally set on Friday and Saturday last week and Wednesday of this week.
"About 40% of Massachusetts homes are in or near wildland areas," State Fire Marshal Peter Ostroskey said. "Setting a fire in this environment is a particularly dangerous act, especially under the current weather conditions."
They are asking anyone with information on these incidents to share it with investigators.
Officials ask anyone who may have seen anything in the area of Lynn Woods on May 12, May 13, and May 17, or has other information on the fires can contact the state police Fire & Explosion Investigation Unit at 978-567-3310 or the Arson Watch Reward Program at 1-800-682-9225.