8 people displaced after Fall River fire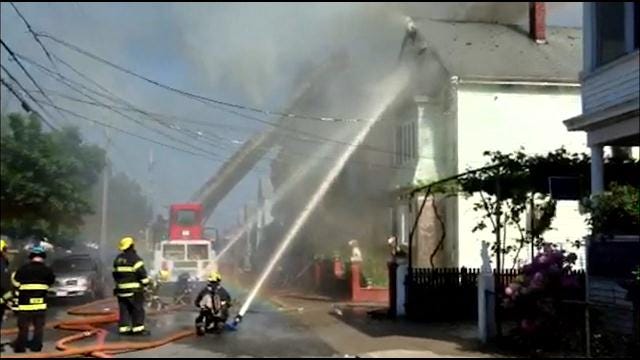 By: ABC6 News Staff
news @abc6.com
Eight people are displaced and a firefighter was injured in Fall River. According to the Fall River Herald the top two floors of 399 Warren St. caught fire and completely burned out.
The fire started around 4 o'clock Sunday afternoon. Crews battled the blaze for hours.
Everyone is expected to be okay. The injured firefighter had minor burns on his hands and knees.