80 year old hits New Bedford robbers with mangoes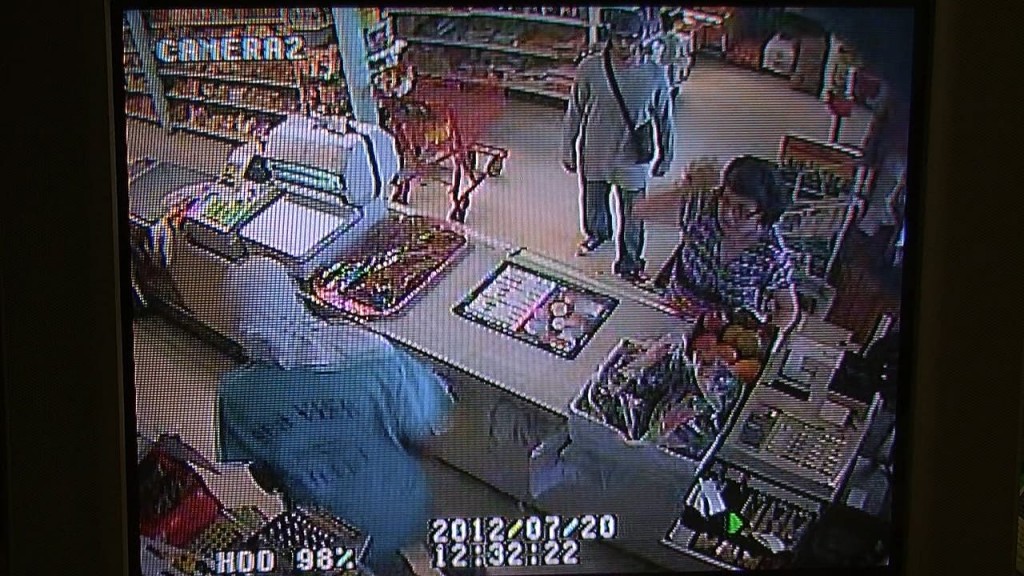 Andrea Medeiros
An 80 year old was so determined to fight off robbers in her family's store Friday, she started throwing mangoes at them.
It's worth mentioning those men were armed with a gun and pistol whipped the elderly woman in broad daylight around one thirty Friday afternoon.
Heroic was the word being tossed around, Saturday, in the small neighborhood grocery store in New Bedford.
Maria Duarte was bagging groceries like she has for the past six years at the family owned store, but Saturday was a little different.
Thieves snatched 500 dollars from her cash register in broad daylight the day before, after waving a gun in her face. The two men, Jesse Dossantos and Edwardo Torres Lopez Jr. were seen on surveillance video.
"As soon as I saw the gun I screamed, but he told me to shut up, and I opened the drawer," said clerk Duarte.
But Continental Market owner Manuel Nogueira said that didn't mean it was over.
"My mother-in-law started running up front and then she reached in her bag to see if there was anything to throw," he said, "She didn't find anything, so she started throwing mangoes at him."
That mother-in-law is an 80 year old woman who eventually got the robbers to leave by throwing the mangoes, which have sat on the cash register counter since the store opened 29 years ago.
"She was very brave, very strong," said Nogueira." And so was he. He's responsible for catching one of the men by chasing after them when he heard his mother-in-law screaming.
"I ran two blocks after him and I grabbed him and he wanted to go, but one of my friends came to help me and we held the guy until the police came," he said.
It's a story of heroism in a store that's just trying to get by in a neighborhood where it's been robbed several times. But for store clerk Maria Duarte it's never going to stop her from serving the customers.
"No," said Duarte, "Because if you're going to think like that, you'll go nowhere. If you have to work, you have to. Just because it happened one time, doesn't mean it's going to happen all the time."
The store owner said he'll install more security cameras, because he's worried criminals will start hitting up his store in the daytime. He can't afford to lose anymore money. It takes him two days to earn the 500 dollars they stole.